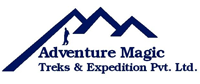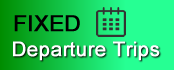 Nepal Tours - 11 nights - 12 days
Before You join for Nepal Tour that would be much better to know in advance that (where is Nepal?)Nepal is Located in south asia& Nepal is a landlocked country situated between China in the north and India in south.
Kathmandu is capital of Nepal.The land of Nepal extends approximately 885 Km east to west and 193 Km north to south.Three fabled cities Kathmandu, Patan & Bhaktapur, each is an artistic exposition of graceful temples, elegant palaces, brick paved courtyards and quaint street.Nepal is the only Hindu kingdom in the world and it is sacred land, where Buddha was born.More then 50 Thausands peoples from around the world,s travel to Nepal beauty it,s beauties.You don,t need any experiences or fitness for Nepal tour.Any one simply can join & get joy from magical pic & sconeries of Nepal Tours.Once when you do Nepal tour you will be facinating & you would love to do it again.When you join for Nepal Tour you must not miss to see kathmandu,pokhara,chitwan,Lumbini,Gorkha & Dhulikhel As those places are main high lights places of Nepal.
Nepal Tour Itinerary:
Day 1: Kathmandu. Arrival and transfer to hotel.

Day 2: Kathmandu.An early Morningdrive to airport for Mt Flight & back to hotel for breakfast then half-day sightseeing tour has Pashupatinath Temple and Bouddhanath and Swayambhunath stupas. Enjoy a Nepalese cultural program in the evening.

Day 3: Kathmandu - Dhulikhel - Gorkha. After breakfast, either departure for overland transfer to Gorkha. Transfer to hotel and spend the rest of the day at leisure.

Day 4: Gorkha - Pokhra. After breakfast, visit Gorkha Historical Palace. Lunch at hotel. After lunch departure for Pokhara. Arrive Pokhara and check into hotel.

Day 5: Pokhara. After breakfast, leave for half-day tour of Pokhara Valley. Return to hotel after lunch leave for one hr. boat ride on Phewa Lake.

Day 6: Pokhra - Chitwan. After breakfast, leave for Chitwan where you will check into lodge/resort/camp. Jungle activities in the afternoon.

Day 7: Chitwan. Full day jungle activities.

Day 8: Chitwan - Lumbini. After breakfast overland transportation to Lumbini. Arrive in Lumbini and transfer to hotel. Overnight at hotel.

Day 09: Lumbini. After breakfast, leave for Lumbini tour. Visit Birth Place of Lord Buddha. Return to hotel. Rest day at leisure.

Day 10: Lumbini - Kathmandu. After breakfast either departure transfers Lumbini airport or overland transportation to Katmandu. Arrive Katmandu check into hotel.

Day 11: Kathmandu. After breakfast, leave for full-day sightseeing tour of Kathmandu, Bhaktapur and Patan Durbar Squares.

Day 12: Kathmandu. Departure transfer to airport.

Cost Inclusive For Nepal Tour
Deluxe accommodation twin sharing with breakfast
Twin sharing accommodation for 2 night's with full board (Breakfast, Lunch & Dinner) in Chitwan
All transport by private vehicles as per the itinerary
Sightseeing tour with English speaking tour guide according to the itinerary
Two nights three days Jungle safari activities
All necessary monument entry fees for sightseeing
Mt Everest Experience Flight
Intl. flight ticket re-confirmation
Submit your tourist registration form to the require embassy/consulatev
All government and local taxes
Cost Exclusive For Nepal Tour
Insurance & International Airfare
Visa fee & International Airport Departure Tax
Lunch and dinner in Kathmandu, Lumbini and Pokhara
Drinks, Beverages, Tips, Personal expenses
Any extra services not mentioned above