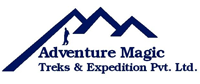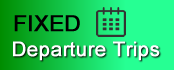 Numbur Cheese Circuit Trekking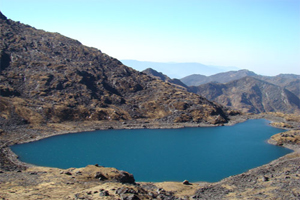 A 14-day trekking product, the Numbur Cheese Circuit (NCC) offers visitors a superb, breathtaking view of majestic Himalayan peaks including Langtang, Jugal Himal, Gaurishankar and Numburchuli and many more. Walk through deep river gorges, glacial lakes, terraced rice fields, subtropical forests and Sherpa villages to the Likhu Khola glacier, watched over by the towering peaks of Pathibarra and Numburchuli. One can also visit one of Nepal's first cheese factories, established in 1957 and the famous Thodung Monastery on the way. In March and April, rhododendrons bloom in profusion. You may also see eagles and musk deer as well as Himalayan tahr, a species of goat antelope. If lucky, you can catch a glimpse of the elusive snow leopard. "Leave only footprints behind you, take only memories when you leave": this concept of sustainable tourism is based on the premise that destinations should remain unspoiled for future generations. When planning this trekking product, great care was taken to ensure that the northern portion remained a wilderness and that lodges were not constructed: only eco-friendly campsites and trail improvements have been incorporated.
The 'NCC' identity is firstly with the highest peak in the area, Numburchuli at 6,959m and secondly with local 'slow food' products such as Yak cheese, high altitude orthodox tea, local potato and other. 'Slow food' products are artisanal food produced by local farmers and entrepreneurs, and where consumers take the role of co-producers. The NCC can also become part of the 'Great Himalaya Trail' product while rainbow trout and plum are other potential new slow foods on offer. Shivalaya and Those in north Ramechhap are the start and finish points respectively of the Numbur Cheese Circuit and are 8-9 hrs drive from Kathmandu. The winding road is very well paved with fine mountain views. The route follows the Arniko Highway towards Tibet before turning right over the Sun Koshi at Lamosangu for the climb on the Swiss-built Lamosangu-Jiri Road, the "gateway to the Solu Khumbu", through Sindhupalchowk and Dolakha Districts to Ramechhap. Buses make a lunch stop after 4 hours at Mude Bazaar, famous for the largest potatoes in Nepal.
Day to Day Itinerary for Numbur Cheese Circuit Trek
Day 01 Kathmandu - Shivalaya
Day 02 Shivalaya - Khahare
Day 03 Khahare - Phokte
Day 04 Phokte - Panchpokhari
Day 05-06 Panchpokhari - Tare
Day 07-08 Tare - Ngeju
Day 09 Ngeju - Lhachhewar
Day 10 Lhachhewar - Chyama / Gumdel
Day 11 Chyama / Gumdel - Thoding
Day 12 Thoding - Lapchane
Day 13 Lapchane - Those
Day 14 Those - Kathmandu.