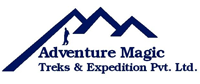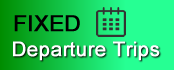 Car, Van, Bus Rental Services In Nepal
Adventure Magic Treks is arranging car renting services in Nepal since 10 years.We do provide car, van, Toyota Hiace, Jeep, Land Cruiser, 4WD, Mini Bus, Coaster rental services in reasonable price all over Nepal.

You can contact us for reliable, warranted, and comfortable car rental services in Nepal.

we offer below rates for Car(Vehicle) Rental Services in Nepal and all the prices are given in US$.The price is negociable.
| No. | Destination | Car | Van | Hiace | Mini Bus | Coaster |
| --- | --- | --- | --- | --- | --- | --- |
| 01. | Airport pick up / Transfer | 15.00 | 30.00 | 35.00 | 40.00 | 45.00 |
| 02. | Transfer / pick up for Mountain Flight | 20.00 | 30.00 | 38.00 | 42.00 | 48.00 |
| 03. | Half day Sight Seeing | 35.00 | 60.00 | 70.00 | 80.00 | 90.00 |
| 04. | Full Day Sight Seeing | 60.00 | 120.00 | 130.00 | 140.00 | 150.00 |
| 05. | Dakchinkali | 40.00 | 50.00 | 60.00 | 70.00 | 75.00 |
| 06. | Dakchinkali, Kritipur | 50.00 | 55.00 | 65.00 | 75.00 | 80.00 |
| 07. | Godhavari | 40.00 | 45.00 | 50.00 | 55.00 | 64.00 |
| 08. | Godavari, Patan | 45.00 | 50.00 | 55.00 | 66.00 | 77.00 |
| 09. | Phulchoki | 55.00 | 60.00 | 70.00 | 78.00 | 90.00 |
| 10. | Changu Narayan | 35.00 | 40.00 | 50.00 | 60.00 | 70.00 |
| 11. | Gokarna | 30.00 | 35.00 | 40.00 | 48.00 | 56.00 |
| 12. | Sankhu | 30.00 | 32.00 | 40.00 | 48.00 | 56.00 |
| 13. | Sundarijal | 30.00 | 35.00 | 40.00 | 48.00 | 56.00 |
| 14. | Sundarijal & Gokarna | 35.00 | 40.00 | 50.00 | 60.00 | 70.00 |
| 15. | Budhanilkantha | 20.00 | 25.00 | 30.00 | 40.00 | 45.00 |
| 16. | Bajrabharahi | 30.00 | 35.00 | 40.00 | 48.00 | 56.00 |
| 17. | Bugmati | 18.00 | 36.00 | 45.00 | 54.00 | 64.00 |
| 18. | Nagarjune | 30.00 | 50.00 | 65.00 | 75.00 | 88.00 |
| 19. | Kakani & Balaju | 30.00 | 35.00 | 40.00 | 50.00 | 60.00 |
| 20. | Trishuli | 70.00 | 80.00 | 96.00 | 120.00 | 144.00 |
| 21. | Dhunche | 100.00 | 176.00 | 220.00 | 264.00 | 308.00 |
| 22. | Dhulikhel | 40.00 | 50.00 | 62.00 | 75.00 | 90.00 |
| 23. | Panauti | 40.00 | 56.00 | 70.00 | 84.00 | 98.00 |
| 24. | Namoboudha | 40.00 | 68.00 | 85.00 | 102.00 | 120.00 |
| 25. | Nagarkot | 50.00 | 70.00 | 88.00 | 106.00 | 124.00 |
| 26. | Nagarkot & Bhaktapur | 60.00 | 90.00 | 112.00 | 135.00 | 156.00 |
| 27. | Palanchok Bhagawoti | 60.00 | 70.00 | 88.00 | 106.00 | 124.00 |
| 28. | Chautara | 70.00 | 120.00 | 150.00 | 180.00 | 210.00 |
| 29. | Barabise | 70.00 | 112.00 | 140.00 | 168.00 | 194.00 |
| 30. | Kodari | 80.00 | 120.00 | 150.00 | 180.00 | 210.00 |
| 31. | Charikot | 90.00 | 160.00 | 200.00 | 240.00 | 280.00 |
| 32. | Jiri | 120.00 | 240.00 | 300.00 | 360.00 | 420.00 |
| 33. | Melamchi | 80.00 | 124.00 | 155.00 | 186.00 | 218.00 |
| 34. | Charaudi | 40.00 | 72.00 | 90.00 | 108.00 | 126.00 |
| 35. | Fishling | 48.00 | 80.00 | 100.00 | 120.00 | 140.00 |
| 36. | Kuringhat | 42.00 | 84.00 | 105.00 | 126.00 | 146.00 |
| 37. | Mugling | 44.00 | 88.00 | 110.00 | 132.00 | 154.00 |
| 38. | Gorkha | 70.00 | 140.00 | 175.00 | 210.00 | 245.00 |
| 39. | Pokhara via Gorkha & Overnight | 102.00 | 204.00 | 255.00 | 306.00 | 350.00 |
| 40. | Dumre | 60.00 | 120.00 | 150.00 | 180.00 | 210.00 |
| 41. | Pokhara | 140.00 | 160.00 | 200.00 | 240.00 | 280.00 |
| 42. | Baglung | 170.00 | 260.00 | 325.00 | 390.00 | 455.00 |
| 43. | Nayapul | 160.00 | 204.00 | 255.00 | 306.00 | 350.00 |
| 44. | Gaighat | 70.00 | 140.00 | 175.00 | 210.00 | 245.00 |
| 45. | Gugedi | 80.00 | 160.00 | 200.00 | 240.00 | 280.00 |
| 46. | Gaidacamp - Overnight | 100.00 | 200.00 | 250.00 | 300.00 | 350.00 |
| 47. | Chitwan Jungle Lodge - Overnight | 120.00 | 200.00 | 250.00 | 300.00 | 350.00 |
| 48. | Machan - Overnight | 140.00 | 240.00 | 300.00 | 360.00 | 420.00 |
| 49. | Daman or Simbhanjyang | 90.00 | 120.00 | 150.00 | 180.00 | 210.00 |
| 50. | Hedauda - Overnight | 100.00 | 200.00 | 250.00 | 300.00 | 350.00 |
| 51. | Birgunj - Overnight | 120.00 | 240.00 | 300.00 | 360.00 | 420.00 |
| 52. | Janakpur - Overnight | 160.00 | 320.00 | 400.00 | 480.00 | 560.00 |
| 53. | Lahan - Overnight | 190.00 | 380.00 | 475.00 | 570.00 | 665.00 |
| 54. | Biratnagar - Overnight | 220.00 | 440.00 | 550.00 | 660.00 | 770.00 |
| 55. | Kakarvitta - Overnight | 250.00 | 500.00 | 625.00 | 750.00 | 875.00 |
| 56. | Dharan - Overnight | 220.00 | 440.00 | 550.00 | 660.00 | 770.00 |
| 57. | Dhankutta - Overnight | 230.00 | 460.00 | 575.00 | 690.00 | 805.00 |
| 58. | Megauli | 100.00 | 200.00 | 250.00 | 300.00 | 350.00 |
| 59. | Island Jungle Resort | 150.00 | 200.00 | 250.00 | 300.00 | 350.00 |
| 60. | Butwal - Overnight | 130.00 | 260.00 | 325.00 | 390.00 | 455.00 |
| 61. | Bhairawa - overnight | 160.00 | 320.00 | 400.00 | 480.00 | 560.00 |
| 62. | Lumbini - Overnight | 160.00 | 320.00 | 400.00 | 480.00 | 560.00 |
| 63. | Krishnanagar - Overnight | 170.00 | 340.00 | 425.00 | 510.00 | 595.00 |
| 64. | Nepalgunj - Overnight | 202.00 | 404.00 | 505. | 606. | 707. |
| 65. | Dang - Overnight | 182.00 | 364.00 | 455.00 | 546.00 | 636.00 |
| 66. | Bardia NationalPark - Overnight | 250.00 | 500.00 | 625.00 | 750.00 | 875.00 |
| 67. | Dhangadi - Overnight | 310.00 | 620.00 | 775.00 | 930. | 1085.00 |