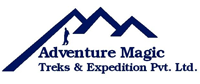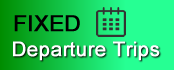 Makalu Base Camp Trekking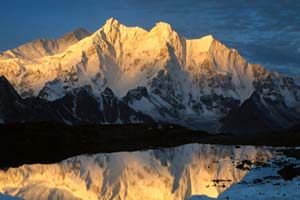 The world's fifth highest mountain.Formerly a restricted area, it spans five major ecological zones where can be found the lush, tropical Arun Valley, dense forests or rhododendron and fir and alpine meadows that lead to the might Barun glacier. From the base camp, any one can view the spectacular Mt. Makalu.

This mainly low altitude trek is centered on the Arun Valley, in eastern Nepal. The sub-tropical valley floor of the mighty Arun River is in places densely forested, contrasting with the terraced slopes higher up, which are farmed by villagers of diverse tribal groups. High pastures typify the upper slopes, which border on the Makalu-Barun National Park, an important conservation area for many threatened species.


Day to Day Itinerary for Makalu Base Camp Trek
.
Day 01: Arrival day in Kathmandu (1,300m/4,264 ft)
Welcome to Himalayan country of Nepal. Upon your arrival at the Tribhuvan intl. airport our representative welcomes you and assists to transfer in your hotel in Kathmandu. After time to get refreshed, evening you'll meet and transfer for welcome dinner in one of the typical Nepalese restaurant in the heart of Kathmandu and briefing about your trip and overnight at Hotel.
Day 02: Kathmandu valley sightseeing & trek preparation (1,300m/4,264 ft)
Today, morning we will ready after your breakfast to head on for our guided day trip to world heritage sites in Kathmandu valley and visit the highlights of Kathmandu and the surrounding areas. We take you to visit the pilgrimage sites of Hindus temple Pashupatinath, one of the most important shrine of Shiva temples on the subcontinent which is place of thousand of devotees, Saddhus (holy men/Baba), and can be seen the cremating body most of the times in the holy riverbank of Bagmati. Hundreds of monkeys are giggling with you and take a time to exploring surrounding area and visit Bouddhanath stupa an another pilgrimage centre which is most popular and important place for Buddhist. You can explore with rounding prayer wheel and flattering colorful flag with melodious chanting noise. After your lunch at Bouddha visit Swoyambhunath stupa also known as monkey temple covering wide range of area with highest point of Kathmandu valley and enjoy the 360 degrees of valley view. After exploring the surrounding areas visit to Kathmandu Durbar Square which is old royal palace of Kathmandu and can be seen lot of temple, architectures and Kumari (living goddess) and walk in a freak street and late afternoon back to hotel and evening briefing about your trip.
Day 03: Fly to Tumlingtar (950m/3,116ft), 50 minutes flight and camp.
This morning you'll be transferred to domestic airport to fly to Tumlingtar overlooking range of snow capped peaks from Langtang all the way to Mt. Everest, Makalu & Mt. Kanchenjunga, on arrival at Tumlingtar airport which is a village town located on a shelf above the Arun River, we'll walk besides the airstrip and walk to the camp for overnight and meet up our crews for the trekking. Rest of the time explores the town and overnight at tented camp.
Day 04: Trek to Mani-Bhanjyang (1,200m/3,936ft), 5-6 hrs walk
We starts our adventurous journey from Tumlingtar with pleasant walk for an hour through the farm fields and villages the trail climbs up gradually towards Khadbari in the midst of the sub-tropical forest of Sal tree (Sorea-Robusta) and more farm fields along the way, as we come to a town of Khadbari a major town of the Makalu region and from Khadbari with up and down walk lead to the camp at Mani Bhanjyang.
Day 05: Trek to Chichila (1,800m/5,904ft), 5-6 hrs walk
Today, we start our adventure with ascending 3-4 hrs to the ridge on a wide and well-used trail, reaching our lunch stop at Bhotebas. After lunch we walk passing through fertile land and forested path brings you to the top of the small ridge at Chichila village for the overnight after few hours walk which is settled few local houses with superb scenic mountains of Mt. Makalu and Khumbakarna range.
Day 06: Trek to Num (1,500m/4,920ft) 5-6 hrs walk
Our journey further to Num leads us through the cool and serene forest of rhododendron, oaks and hemlocks as we climb to the top of the ridge, from the top it is almost downhill for two hours to the overnight camp at Num, which is a small village with about fifteen houses and a primary school on the large flat ground, from where we have good view of our route for the next couple of days.
Day 07: Trek to Seduwa (1,493m/4,897ft), 5 hrs walk
Today, we descend incredibly steep and terraced slopes towards the Arun River, nearly 800 meters below. The lower slopes of this narrow valley are densely forested and the paths are quite slippery, after reaching the bottom, cross the suspension bridge across the torrential Arun River, and climb back out of the rain forest, reaching our lunch place at Runruma. Further walk steep climb takes us up to Seduwa a village with a small health post and a primary school nearby we will camp for the night.
Day 08: Trek to Tashi Gaun (2,200m/7,216ft), 3-4 hrs walk
We have easy and pleasant short walk takes you to rural farm villages, on the gradual trail through the farm fields and terraces, as we come near to Tashi Gaon, it's an uphill climb for an hour through the millet and rice fields. We'll overnight at camp and rest of the time walk around the village.
Day 09: Trek to Kahuma Danda (3,500m/11,480ft), 5-6 hours walk
This is the last village up to the Makalu and after this village the walk is refreshing for an hour and a half in the beautiful shade of the rhododendron and oaks forest, after leaving the dense forest coming to a summer pastures with traces of temporary made shepherd huts. From here onwards to Kahuma ridge is strenuous uphill climb, as the tree lines declines for the bushes of rhododendron and juniper. We'll stay here and can be seen scenic mountain ranges.
Day 10: Trek to Mumbuk (3,400m/11,152ft) 5-6 hrs walk
After the superb mountains view and the surrounding landscapes and snow capped peaks, our trek follows a gradual trail with few ups and down as we pass through the Thulo Pokhari (big pond) and Sano Pokhari (small pond). In the heavy snow, the path from here can be quite misleading and it will be arduous to find the trail sometime and further walk cross the pass of Tutu-la at 4,075m. We onwards our journey, it is all downhill back to vegetation, a small clearing place for camping in the middle of the woods of pines, hemlock, birch and rhododendrons to reach at Mumbuk for the overnight.
Day 11: Trek to Nehe Kharka (3,750m/12,300ft) 6-7 hrs walk
Our camp settled in the shade of the tree, the view of the Kumbakarna can be seen through the vegetation of the tree lines, the walk from here is downhill to the enclosed and concealed Barun Valley, one of the least explored area in the eastern Himalayan region of Nepal. This unique landscapes within the Makalu-Barun National Park are some 3,000 species of flowering plants, 440 bird species and 75 species of mammals, including the endangers clouded leopard, red panda and musk deer. As we reach the lush alpine area of Barun Valley the walk is very pleasant with gradual uphill slopes, following the Barun River upstream on the valley gorge towards our camp at Nehe-Kharka, one of the summer pastures for the local folks of Tashi and Navagaun.
Day 12: Trek to Sherson (4,600m/15,088ft) 6-7 hrs walk
Our trek onwards crossing the wooden bridge on the Barun River and walk on the boulders, where is a large prayer wall at Ramara, after 2-3 hours walk the vegetation gets sparse, although the rhododendron, barberries, cotoneaster and juniper bushes persist for some time. With a pleasant walk we come nearer to Sherson in sight of the lower Barun glacier and the towering majestic Mt. Makalu. Sherson is also the lower base camp of Mt. Makalu. There are number of stone enclosures at this high grazing ground with outstanding view of host of peaks, including the upper part of Makalu south face, and Mt. Baruntse 7,220m and at Sherson we make camp for the night.
Day 13: Acclimatization day
Today you have full day rest at the camp or for acclimatization visit around some interesting hike and view points to explore, the most scenic walk would be taking a hike on the right side of the camp above for the closer view of Mt. Makalu, Barun Pokhari and the view of the rare face of Everest the Kanshung face with Lhotse. A one hour steep up brings you to the large meadow you can walk farther up to have a greater view of the mentioned peaks and more other peaks of this area and beyond. After exploring the area stroll back to the camp.
Day 14: Free day at Sherson for a day excursion.
We have another full day to explore the surrounding area as optional visit to the base of Makalu for 4-5 hrs and stroll back to camp.
Day 15: Trek to Yangri Kharka (3,645m/11,956ft) 6-7 hrs walk
After a wonderful exploration in the surrounding valley, we trek back to end of the Barun valley named Yak Kharkha for the overnight stop.
Day 16: Trek to Mumbuk (3,400m/11,152ft) 5-6 hrs walk
As our continuing journey trek back to Mumbuk, after leaving the Barun Valley it is all uphill to the overnight camp in the midst of the alpine forest at Mumbuk and enjoy the day stroll back from trek.
Day 17: Trek to Kahuma Danda (3,500m/11,480ft), 5-6 hours walk
After breakfast we retrace the journey back to Kohuma danda (ridge) via Shipton-la and Thulo Pokhari for the overnight camp. Enjoy the scenic picturesque spot and evening rest at the camp.
Day 18: Trek to Navagaun (2,500m/8,200ft) via Tashi Gaun, 6-7 hrs walk
We trek back to Tashi Gaon and continue walk towards Navagaun on the upper trail for another 2-3 hours through the cool shade of the forest after leaving the forest area, coming towards the farm terraces and eventually to the village of Navagaun, another Sherpa village which is much larger than Tashigaun, situated right above the Seduwa village.
Day 19: Trek to Num via Seduwa, 6-7 hrs walk
Today, walk down to the downhill track through the farm fields for an hour or two to Seduwa village. From Seduwa retrace the journey to Num, with 2-3 hours downhill and after the bridge another 2-3 hours brings you back to Num for the overnight camp. Enjoy the walk during the re-track to Num village.
Day 20: Trek to Chichila (1,800m/5,904ft), 5-6 hrs walk
Trek back to Chichele, the first 2-3 hours is all uphill and reach at the top of ridge, from here onwards it is almost down hill all the way to the overnight camp at Chichela. Enjoy exploring the village.
Day 21: Trek to Khadbari, 6-7 hrs walk
We have a pleasant walk through this route back to Khadbari, the forest, farm lands and small villages passing and further walk to gradual path, leading you to the large village town of Khadbari, where nearby we'll overnight stop at our camp.
Day 22: Trek back to Tumlingtar (950m/3,116ft), 3-4 hrs walk
Today, our last day walk leads an easy 3-4 hours downhill walk brings you back to Tumlingtar for lunch and the last overnight camp of this great memorable adventure journey and this will be your last night with the trekking staffs and porters as well. Celebrate day after completion of the long trek and overnight at camp.
Day 23: Fly back to Kathmandu
Today, fly to Kathmandu and we transfer to your hotel and remaining time simply rest and relax at the hotel.
Day 24: Leisure at Kathmandu
This pleasant day you may have full day at leisure and either relax at hotel or explore the Thamel and overnight at hotel.
Day 25: Departure from Kathmandu
Today is free or last minute shopping for souvenirs or gift to your family, friends or relatives for you until your departure flight/drive or to commence any extra trips or activities you may have booked with us. If departing, you'll be transferred to the International Airport for your departure flight to your onwards destination.
Cost Inclusive :
Airport arrival and departure by private vehicle
Deluxe twin sharing accommodation in Kathmandu with breakfast
Sightseeing trip with city tour guide in Kathmandu .
All local transportation.
Fly Tumlingtar or bus to hile and return from tumlingtar to kathmandu
Full board meal (breakfast, lunch, dinner, tea & coffee) in during the trek
Comfortable tent accommodation during the trek
Trek leader (English speaking, First Aid and eco trained), Sherpa helper, and all payments
Makalu Sherpani Col Pass entry fee and necessary permits
Down jacket and four seasonal sleeping bag
Exclusive medical kit bag
All government and local taxes.

Cost Exclusive:
Departure taxes
Lunch and dinner in city
Travel and rescue insurance
Personal expenses e.g. phone calls, laundry, bar bills & extra porters
Tips for driver, guides and porters.