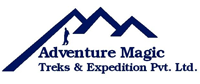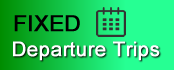 Chomolhari Trek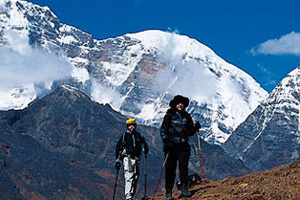 This intimate wilderness trek offers a great variety of trekking conditions, from remote farmland and blue pine forests, to alpine pasture land and breathtaking mountain views. It's comfortable, low-impact, and absolutely unforgettable!

From the ruins of Drukgyal Dzong (fortress of the Victorous Drukpas), below such beautiful peaks, you will hike through the heart of wildlife-rich. The sky-piercing peaks, thunderous waterfalls, turquoise lakes and streams, rolling meadows filled with wildflowers, remote yak herders villages, and forests of rodhodendron, pine, juniper and fir provide the perfect backdrop for this inspiring and challenging adventure. You will be rewarded with up-close views of Bhutan's most beautiful peaks.
In Summary, This trek starting from (Drugyal Dzong) Paro and end at Dodena near Thimphu . The route passes through two high passes from Jangothang. Jumolhari Mountain (7314 M) from Jangothang is spectacular The Trek is strenuous and is very popular. The highest point is 4115 M.
Detail Itinerary for Chomolhari Trekking
Day 01: Arrival at Paro Jumolhari Trek in Bhutan
Upon arrival at Paro airport, received by representative of Bhutan Ever Green Tours & Treks a nd transfer to the hotel. Dinner and overnight at the hotel in Paro.
Day 02: Paro
Shana (Start of Trek): Our trek to Shana starts at Drukgyal Dzong following the Paro river and we pass cultivated fields and tiny web picturesque villages. The forests are alive with numerous birds and brightly colored butterflies. Overnight at camp Shana . Altitude 2,820 m; Distance 14 Km; Time 5 - 6 hours. Overnight in Camp.
Day 03: Shana - Thangthangka:
The trail follows the river through a heavily forested area with a few isolated farmhouses. It narrows and closes in and the trail winds up and down along the drainage. We pass a junction enroot, where another path leads north over the Tremo La to Tibet . Camp is in a meadow with a stone shelter. Altitude 3610 m; Distance 21 Km; Time 7 - 8 hours. Overnight in Camp.
Day 04: Thangthangka - Jangothang:
In the morning after passing a small army post, the trail slowly leaves the forest line and gradually climbs into a beautiful valley, passing Tegethang, a winter home of yak herdsmen. Lunch will be served in one of these huts. Lots of yaks will be seen today before we arrive at the Jhomolhari base camp (4,115 m). High mountains overlook the camp and visible nearby are the ruins of an old fortress used to guard Bhutan against Tibetan invasions. Altitude 4,115 m; Distance 15 Km; Time 5 - 6 hours. Overnight in Camp.
Day 05: Jangothang:
Rest day at Jangothang, enjoy the superb view all around. Overnight in Camp.
Day 06: Jangothang - Lingshi:
The trail follows the stream for half an hour and crosses the bridge to the right side. Start the climb up to the first ridge with a breathtaking view of Jumolhari, JichuDrakey and Tsrim Ghang. Then walk towards the valley, almost flat for a while, until the climb to the Nyeley la pass at an altitude of 4,700 meters. After the pass it's a gradual descent to the Lingshi camp, enjoying the panorama view of the peaks and Lingshi dzong. Camp altitude is 4000 meters. Walking time 7-8 hours. Overnight in Camp.
Day 07: Lingshi - Shodu: 8 hrs walk.
The trail today climbs to Yalila Pass (4820 m), from where on a clear day, impressive views of Mount Jumolhari, Tserim Kang and Masagang can be seen. Overnight in Camp.
Day 08: Shodu - Barshong:
This is the place where one comes back to the tree line. The path follows the Thimphu River , descending through rhododendron, juniper and other alpine forest. The view of the cliff facing rocks and waterfalls are stunning. Hot lunch will be served by the riverside. After lunch the trail gradually ascends to the ruins of the Barshong dzong, reaching the camp at the altitude 3600meters. Walking time 6-7 hours. Overnight in Camp. Day 09. Barshong - Dolamkencho: The road descends through alpine forest and we once again join Thimphu River for a while. After lunch climb up to Dolamkencho camp at the altitude of 3600meters. Walking time 5-6 hours. Overnight in Camp.
Day 10: Dolamkencho - Dodena
Thimphu: The path descends through bamboo forests all the way to Dolamkencho, finally joining Thimphu River again. Arrive at Dodena where you will be picked up for the drive to Thimphu (15 km). Overnight at the hotel. In the evening drive to Paro. Dinner and Overnight in Hotel at Paro.
Day 11: Departure: Early morning, drive to the airport and farewell.
Cost Inclusive For Chomolhari Trekking:
Accommodation at all places with meals
Transfers and sightseeing tour
Bhutan Govt. Royalty
Tourism Development Fee
Visa Fee
An English speaking guide throughout the tour
Entrance fees to the monuments
Complete trek arrangement as per the itinerary.
Cost Exclusive For Chomolhari Trekking :
nternational and internal flights
Personal Insurance, evacuation and medical expenses
Any kind of expenses of personal nature like bar bills,
Telephone calls, laundry etc.