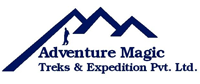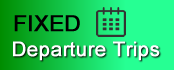 Unbeatable Snowman Trek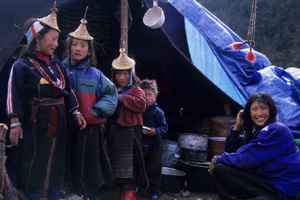 Bhutan for a long time the "Forbidden Kingdom", still limits the number of tourists visiting the country, to protect the cultural heritage and preservation of natural wealth and beauty is still the number one priority of the country. The snowman trek is considered to be the most challenging trek and of the longest duration in Bhutan. The trekking is 21 days long ranging between the altitudes of 3000M to 5000m.

For the snowman trek one must be in top physical condition to be able to walk between 8-10 hours at 3000-5000 m altitude. Flexibility and patiente is required at times especially when one confronts logistic problems arising with yaks and horses. While on trek one is expected not to distributed sweets, pen/pencil etc to children and villagers also.
Itinerary for Snowman Trekking
Day 01 Arrive Paro
Day 02 Paro Sightseeing
Day 03 A Day Hikes To Taktsang Monastery
Day 04 Treks To Jele Dzong. 4/5 Hours
Day 05 Treks from Soi To Jangothang. 4/5 Hours
Day 06 A Rest Day At Jangothang
Day 07 Treks from Jangothang To Lingshi. 6/7 Hours.
Day 08 Treks from Lingshi To Chebisa. 4/5 Hours
Day 09 Treks from Chebisa To Shomuthang. 7/8 Hours
Day 10 Treks from Shomuthang To Robluthang. 6/7 Hours
Day 11 Trek from Robluthang To Limithang. 7/8 Hours
Day 12 Trek from Limithang To Laya. 4/6 Hours.
Day 13 A Rest Day In Laya
Day 14 Treks from Laya To Roduphu. 6/7 Hours.
Day 15 Treks from Roduphu To Narithang. 6/7 Hours
Day 16 Trek from Narithang To Tarina. 7/8 Hours
Day 17 Treks from Tarina To Woche. 5/6 Hours
Day 18 Treks from Woche To Lhedi. 7/8 Hours
Day 19 Trek from Lhedi To Tanza . 6/7 Hours
Day 20 Trek from Tanza To Tshochena. 7/8 Hours
Day 21 Treks from Tsochena To Jichu Dramo.
Day 22 Treks from Jichu Dramo To Chukarpo
Day 23 Treks from Chukarpo To Tempesto
Day 24 Trek from Tempesto To Marothang.
Day 25 Trek from Marothang To Nicachu Zam.
Day 26 Drive To Punakha Sightseeing And Drive To Paro Via Thimphu
Day 27 Transfer To Airport For Departure