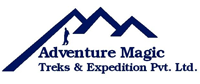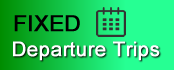 Kanchenjunga Base Camp Trekking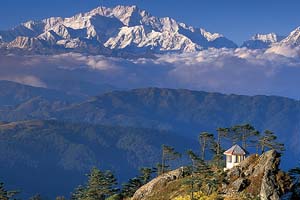 Kanchenjunga is along way from Kathmandu and the nearest road and airports are along way from the mountains. Our long kanchanjunga trek here climbs from the intensively cultivated hillsides of the Nepal Midlands, populated by the Rai and Limbu tribes, towards the peaks of Jannu and Khabru and the great wall of Kumbakarna, Kanchenjunga and Rathong, passing on the way through some of the finest high mountain scenery anywhere. Until very recently this was a restricted area, so this is an ideal trek for those who already know Nepal and want to get away from the better known areas and visit a remoter part where few foreigners have penetrated.We fly from Kathmandu to Biratnagar and transfer to Basantapur on the same day. The trek begins with our first camp at Chauki then trek through Gyabla, and ascends to the higher camp at Pang Pema (5120m) and camp at Lhonak. The trek concludes at Suketar via the descent from Omje Khola, from where we fly back to Kathmandu.
Day to Day Itinerary for kanchanjunga trek
Day 01: Arrive at Kathmandu airport & Transfer to Hotel.

Day 02:Full day guided sightseeing around of the Kathmandu valley.

Day 03:Kathmandu to Hille.
This morning we'll take a 45 minute flight to Biratnagar, an Indus trail ity in the lowlands of eastern Nepal, from here we'll drive to Hille, a Tibetan settlement at around 1800m and the area where we pitch our first camp tonight.

Day 04: Hille to Shudua (2020m)
Today we start our trek following along a ridge to Buranse Danda towards the Tamur River. At the top of this ridge we'll arrive at Shidua where we camp for the night.

Day 05:Shidua to Door Pani (2890)
After breakfast today we'll trek through a forest area to Chitre, observing the local wildlife along the route. The views of Mt. Makalu and Chamlang area the main highlights along the trail, we continue through rhododendron forests to the hamlet of door Pani for our overnight camp.

Day 06:Door Pani – Gupa Pokhari
After a gentle climb through more rhododendron forests to a mountain ridge, we drop down to the village of Tongise Phedi and continue to Chanki, an area used for summer pasture. We continue through grassy fields with Mt. Makalu in constant view. Soon the Kanchenjunga range appears and we come to Mongol Bharai pass, lined with mani stones. We descend to a lake, Gupa Pokhari, for our camp.

Day 07:Gupa Pokhari – Nesum
Today we cross a pass at 9,922 ft. and descend through a dense forest towards Gurja Gaon and continue to descend to Nesum (5,297 ft.) with Mt. Jannu and Mt. Kanchenjunga behind us. We camp in Nesum.

Day 08: Nesum – Taplejung
Today we visit the central hub of this region, Taplejung. We descend to Doban through paddy fields and start the trek up the Tamur River, to Taplejung.

Day 09:Taplejung – Chirwa
Continuing up the Timur River in a valley populated by the Limbu peoples, the descendants of the Kirati warriors who ruled Nepal at the dawn of Nepalese history, we camp near Chirwa, a pleasant bazaar with a few tea houses and shops.

Day 10:Chirwa – Sakathum
We continue up the Tamur past Tapethok and cross the Simbuwa Khola, a river formed by the Yalung Glacier. We climb over another ridge to join the Ghunsa Khola valley and camp by the banks of the river at Sakathum.

Day 11: Sakathum – Amjilassa
We follow a steep and narrow trail up-river. From the high spots there are wonderful views of the Ghunsa Khola below. The path descends steeply and we arrive at the mountain-side village of Amjilassa for our overnight stay.

Day 12: Amjilassa – Kyapar
We shall be doing some real climbing during the next 5 days! We climb to Kyapar perched in the middle of terraced hills about 1000 ft up, steep climbs from the Ghunsa Khola.

Day 13:Kyapar – Ghunsa
We descend from Kyapar and make an easy climb up the right bank of the Ghunsa Khola. After the village of Phere, we enter rhododendron forests and climb a gentle hill before descending back down to the Ghunsa Khola and crossing a wooden bridge to the village of Ghunsa.

Day 14: Khambachan
Today we glimpse the Jannu Glacier. Later on we get a view of Mt. Jannu (25,289 ft). We descend the mountain-side to our camp at Khambachan.

Day 15: Khambachan
We have to climb over 8,000 ft. in the last 4 days. We deserve a rest today to collect our thoughts on how wild and wonderful everything has been so far.

Day 16: Khambachan – Lhonak
Well rested, we shall now start a stint of real climbing. We trek to the edge of Kanchenjunga Glacier and cross over to the Lhonak Glacier. We arrive at our campsite at Lhonak, from where we can see Mera Peak (20,208 ft.)

Day 17: Day Trip To Pangpema.
We shall have excellent views of the towering peak of Kanchenjunga today.

Day 18: Khambachan– Tha Passea
We select to cross either of the 2 passes today depending on the weather conditions: Lapsang La, the higher pass at 17,000 ft., and Mirgin La the lower pass at 15,000ft.

Day 19:High Camp
We shall again rest today to recover from the efforts of the previous days.

Day 20: High Camp - Ramche
We descend to the Simbuwa Khola valley and camp at Ramche.

Day 21:Ramche – Tserma
We take a day trip to the Yalung glacier for a magnificent view of the Kanchenjunga south face from a chorten at about 15,000 ft. We descend later to Tseram for the night.

Day 22:Tserma – Torantan
We are starting to descend from today. We steadily descend through forests of rhododendron to Torontan at 9,800 ft.

Day 23: Torantan – Yamphudin
We descend today to Yamphudin (5,360 ft. ) Yamphudin is a mixed community of Sherpas, Limbus, Rais and Gurungs and is the first real village since Ghunsa.

Day 24: Yamphudin – Ponphe
We descend from Yamphudin to the Kabel Khola and climb to Ponphe (5,500 ft. ) for our camp.

Day 25:Ponphe – Pha Khola
From Ponphe we climb to a ridge at 5,700 ft. We descend through as series of side valleys past Phun village to Kesawa (6,120 ft.). The trail continues to ascend to a Gurung settlement at Bhanjyang (6,640ft.) From here the trail traverses a ridge and descends to the Limbu village of Khunjari (5,250 ft. ). We camp below on the banks of Pha Khola.

Day 26:Pha Khola – Taplejung
We descend today to the airport of Taplejung for our overnight stay.

Day 27:Taplejung – Kathmandu
We fly this morning back to Kathmandu via Biratnagar after a well-remembered trek

Day 28: Free day in Kathmandu.

Cost Inclusive:

Airport arrival and departure by private vehicle
Deluxe twin sharing accommodation in Kathmandu with breakfast
Sightseeing trip with city tour guide in Kathmandu .
Air fare tumlingtar and return from suketar to kathmandu bu flight.
Full board meal (breakfast, lunch, dinner, tea & coffee) in during the trek
Comfortable tent accommodation during the trek
Trek leader (English speaking, First Aid and eco trained), Sherpa helper, and all payments
Kanchanjunga entry fee and necessary permits
Down jacket and four seasonal sleeping bag
Exclusive medical kit bag
All government and local taxes.

Cost Exclusive:
Departure taxes
Lunch and dinner in city
Travel and rescue insurance
Personal expenses e.g. phone calls, laundry, bar bills & extra porters
Tips for driver, guides and porters.