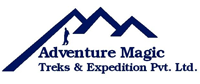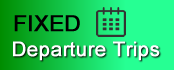 Kathmandu - Lhasa - Everest Base Camp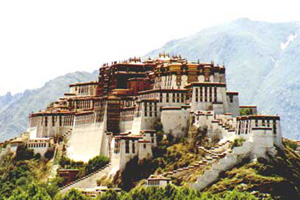 Kathmandu – Lhasa -  EBC Tour  is the most popular to Tibet, and obviously offers you interesting & fantastic holiday as well as in-depth knowledge about the unique cultural of the locals, their religions & their lifestyles. The tour definitely offers you some of the most amazing landscapes, Tibetan villages, charming views of the Himalayas & much more. The tour provides ample opportunity to explore Lhasa, the Monasteries, and many small villages - the real Tibet, as well as the other places that we cross on the journey to Kathmandu.
One of the main highlights of the trip is visit to Everest Base Camp. The spectacular views, beautiful landscape, and unique Buddhist tradition definitely offer you a memorable & pleasant journey as well as an experience you will remember for the rest of your life.
Day to Day Itinerary for Kathmandu Lhasa Everest Base Camp Tour
Day 01: Kathmandu to Lhasa (3650m/11,972ft), 1 hr Trans - Himalayan Flight
As per the flight schedule today morning you'll be transferred to intl. airport for your flight to Lhasa, one of the most beautiful flights in the world takes over Kanchenjunga (8536m/27342ft) and Everest (8848m/29021ft). We will be meeting at Gonggar Airport by our Tibetan guide. After immigration formalities take a 2-hours drive along 93 km road leading to Lhasa lying at an altitude of 3650m/ 11,972ft. It's advisable to rest and take it easy for the remainder of the day due to Lhasa's altitude.

Day 02: Sight seeing in Norbulinka, Sera and Jokhang Temple
Today we start our tour to explore the heart of Tibet, the holy and Forbidden City of Lhasa. Explore Norbulinka Palace, in Tibetan 'beautiful gardens' and the summer palace home for the 7th to the 14th Dalai Lama.At serene Sera Monastery, enjoy watching the monks animatedly debating the Buddhist scriptures and see the wonderfulcollection of ancient murals and statues as well as scriptures written in gold powder, wonderful scroll paintings, tapestries and Thangka that can be seen throughout. Join the medieval bustle of pilgrims, worshippers, performers and traders in and around Jokhang Temple, the most revered religious structure in Tibet. Follow the pilgrimage circuit along the ancient streets of the old town around Barkhor Bazaar and return back to same hotel for overnight

Day 03: Sightseeing in Potala palace and Dreprung Monastery
Today, like previous day we take time to explore the heart of Tibet, the holy and forbidden city of Lhasa. Explore the vast halls and chapels of impressive Potala Palace, former home of the Dalai Lamas and an awe inspiring landmark that dominates the skyline over Lhasa. After visit Potala palace enjoy the solemnity of holy Dreprung Monastery, once the largest monastery in the world and now the largest and richest monastery in Tibet, founded in 1416 and a place of study for many of the most learned lamas and enjoy the day and return back to hotel for overnight.

Day 04: Lhasa to Gyantse (3950m/12,956ft), 261 km
After breakfast today we drive through the friendship highway to Gyantse, a small town known for its giant stupa and fortress. En route we cross high Himalayan passes and visit Lake Yamdrok -Tso, a wonderful turquoise blue lake, the third largest on the Tibetan Plateau (Note: There is two way to get to Gyantse and depends on a season and operating we have reserve the right to make a decision alternative way). The lake is sacred to Tibetan Buddhists and lies like a beautiful giant sapphire set amidst the surrounding mountains, at an elevation of (4400m/14,432ft) above sea level. Reaching at Gyantse we check in to our hotel for the overnight and rest of the time explore the surrounding area.

Day 05: Sightseeing & drive to Shigatse (3900m/12,792ft), 90km
Gyantse prides on GYANTSE DZONG and KUMBUM. Gyantse Dzong is a historical fort built in the 14th century and overlooks a mesmerizing view of entire Gyantse and surrounding Nyang Chu Valley. Kumbum has large gold-domed stupa and houses several chapels and Tibetan Buddhist murals. After we enjoy exploring Gyantse, we will take a 90 km drive to Shigatse.Having driven to an altitude of 3900 meter, we find ourself at Shigatse, second largest city of Tibet.TASHILHUNPO MONASTERY being one of the largest functioning monasteries in Tibet is a major attraction of Shigatse

Day 06: Shigatse to Shegar (4100m/13,448ft), 244 km
Today we will transverse along the Friendship Highway amidst picturesque landscape driving past small town of Lhatse and Gyamtso La pass at 5220m. This morning we visit Tashilumpo Monastery before leaving for Shegar. Tashilumpo is one of Tibet's most influential monasteries, founded in 1477 by Gendun Drukpa, the first Dalai Lama. Inside the monastery, the Maitreya Chapel is the tallest building and houses the world's largest brass statue of Buddha at 26.2 meters (86 feet) high, seated on a 3.8 meter (12 foot) high lotus throne made of gold, brass and precious gems. As the route opens into plains, many monasteries and camps of nomadic herders become visible en route to Shegar.

Day 07: Shegar to Rongbuk (4800m/15,744ft), 68km
This morning after breakfast we drive to the south crossing Pang La pass at 5150m. Along the drive we can bask in the splendor of majestic views of snow-capped peaks from Makalu to Shishapangma. After driving for 68 km, we eventually reach Rongbuk at 5000m. We can then view spectacular sight of Mount Everest. A guest house is available for overnight accommodation

Day 08: Explore Everest base camp (5,150m/16,892ft)
After breakfast this morning we have the opportunity to explore Everest Base Camp, 5150m/19892ft. The base camp itself is dry and barren, but the views of Everest more than compensate for this. It is a truly awe-inspiring place with the sheer north face of the highest mountain in the world towering above you. No tour vehicles, apart from expeditions, are allowed beyond Rongbuk so you can walk the 8kms or take a horse cart, take plenty of time to explore the area and back to Rongbuk for overnight. Remaining time think about the amazing memorable scenery and relax at the hotel watch and go by Tibetan lifestyle.

Day 90: Rongbuk to Zhangmu (2,300m/7,544ft), 246 km
After breakfast we continue our further journey to Zhangmu crossing Lalung La pass at 5124m/16806ft and Shung La pass at 5200m/17056ft. Savoring the enchanting views of the surrounding peaks of Shishapangma, Cho Oyu, Menlungtse and Gauri Shankar, you descend from the arid Tibetan Plateau to verdant Zhangmu on the Nepalese border. This place also known as Khasa bazzar, Zangmu sits on a mountainside10km inland from the Friendship Bridge over the Bhote Koshi River. It's a small town built along a winding road that has become a major trading post between Tibet and Nepal that also enjoys a subtropical climate of warm, humid weather and beautiful scenery throughout the year.

Day 10: Zhangmu to Kathmandu (1,300m/4,264 ft), 123km
This morning few kilometers drive away from Zhangmu to Friendship Bridge across Bhote Koshi River brings you closer to Immigration Control in Kodari where we will say good bye to your Tibetan guide and driver, and walk across the river to meet Nepalese escort to drive


Cost inclusive for Kathmandu Lhasa Ebc Tour
Hotel arrival and departure transfer by private vehicle
Everest National Park admission fee and Grass dame charge
Getting Chinese visa and Tibet Travel permit
All necessary Tibet travel permits
Kodari (Tibet boarder) to Kathmandu transportation by comfortable vehicle
Lhasa to Zhang-Mu transfer by non AC Land Cruiser (4WD TOYOTA)
Accommodation in Tibet on twin sharing basis (except in Nyalam ) with breakfast
English speaking Tibetan guide
All fees for sightseeing and Monasteries as per the itinerary
All applicable taxes and service charges
Cost Exclusive for Kathmandu Lhasa Ebc Tour
Chinese visa fee (US$ 198 for the US citizens and US$ 114 for the other national people)
Nepal re-entry visa fee
Flight fare Kathmandu/Lhasa
Accommodation and meals in Kathmandu
Your travel insurance
Meals other than breakfast in Tibet
Personal Tips