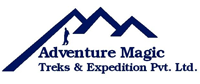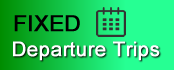 Royal Trekking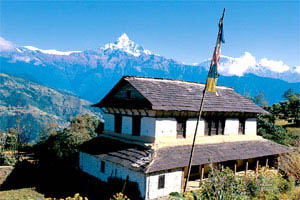 The Royal Trekking is one of the best treks in Annapurna Region, for those who want to experience village life and striking mountains views in relatively short of time. The trekking trail goes to through different ethnic group's village and farmland north of the Pokhara Valley. The Royal Trekking have got name after Prince Charles of Britain with his 90 associates had visit this route in the early eighties. The trail leads you through the villages set among the cultivated fields and meeting the people is quite unforgettable experience.

An easy Royal Trek begins from Pokhara up to 1,500m elevation around the valley can do in winter with children and family. Offering view of wonderful Pokhara valley, tranquil lakes, panoramic Annapurna range, inclusive Manaslu Himal, Machapuchhre (fishtail), Langtang, and relaxing with beautiful hamlets in the stunning views of the eloquently built hillside rice terraces and different mixed culture such Magar, Gurung, Brahmin, Chhetris etc. While walking along the peaceful ranges with hill all around colorful fauna painting the landscape, eagles soaring high above towering all around. The trip finally ends at the scenic Begnas Lake which is about 30 km west of Pokhara City.

Royal Trekking is basically recommended for beginners or those who have very limited time, because it offers an opportunity to experience with unforgettable trekking holidays in the Himalaya range. An easy Royal Trek presents unlimited true picture of uniqueness and allowing us the chance to capture the traditional lifestyles of the tribes whose ancient religious practices and traditions have remained unchanged for thousands of years.
Day to Day Itinerary for Royal Trekking
Day 01: Arrive at Kathmandu
Upon arrival at international airport meet assist and transfer to the Hotel (star category, very nice and centrally located at Thamel), take rest and free at afternoon.
Day 02: Kathmandu Valley Sightseeing pre- Treks (1350m)
Our Tour Guide led you explore around Kathmandu valley for the sight seen. Have explore historical and spiritual attractions; including the historic Kathmandu Durbar Square; the House of Living Goddess "Kumari" and Kasthamandup temple" Said that was built from single tree in 16th century, Big bell-Big drams, Erotic carving in old temple, old palace etc., Bouddhanath; one of the largest Stupas in Nepal, Swayambhunath; situated on top of the hill knows as the Monkey Temple is one of the oldest Buddhist Stupa in the world, which has been registered in UNESCO heritage side. Pasupatinath; Hindus holy place, Sadhus and pilgrims bathing at occasionally, funeral pyres burning on the Ghats, located on the holy Bagmati river. Finally we have sightseeing beautiful Patan Durbar squares; the Krisna Temple has build just by stone with incredible crafts, Patan king's palace, Golden temple and much more. It is very famous for woodcarving, Metal works, Temples and Monasteries. If we have time there are still more remark site; the one of the oldest cities in Kathmandu valley "Bhaktapur" is known as Living Museum. Where, old brick paved enclave of old Royal palace, Nyathapola Temple, Datatriya temple exquisite artwork offers a picture of the grandeur of medieval Nepal. After these activates back to hotel and pre- prier for the treks. Stay overnight at hotel. Please, check your insurance details and have a copy of your travel medical insurance policy with you.
Day 03: Drive Kathmandu to Pokhara (950m) -6 to 7 hours by tourist bus
Our trekking guide will come to the hotel in the morning at 6: 00 to pick you with private transport to leave for Pokhara (200 km) and will take us about 6 to 7 hours scenic journey. Along the journey you will witness some stunning scenery of snow capped Mountains, green hills, rivers in rafting, and villages. Pokhara is a beautiful valley, with panoramic views of Annapurna, Machapuchare (shape of fish tail), Dhaulagiri, Lamjung Himal and Manaslu. The town of Pokhara is set on the banks of the Phewa Lake. It is smaller and much less hectic than Kathmandu providing the perfect starting point for our trek. Stay overnight at hotel.
Day 04: Drive Pokhara bijayapur -30 munities, and Trek to Kalikasthan (1370m) -3 to 4 hours
Our journey starts in the morning, 30 minutes drive that takes you to the Bijayapur Khola and then walks for about an hour through flat paddy fields and cross the river trek uphill for about 2/3 hours through Braminh and Chettri villages to Kalikasthan, the Skyline camp will be set up around Kalikasthan area. Rest of the day, we explore the surrounding areas and overnight at teahouse.
Day 05: Trek Kalikasthan to Syaklung (1,730m) -3 to 4 hours
After breakfast the trail leads us along the rhododendron forested ridge top through Thulokot to Mati Thana, where there are a few tea shop, there is a short climb, offers mountain with good views of Annapurna and Lamjung Himal. Then the trek reached Naudanda (not to be confuse with the Naudanda west of Pokhara) continue along the ridge to a school at Lipini village, there we make a steep but short climb through forest to the Gurung village of Syaklung at 1730meters for stay overnight in tantad camp.
Day 06: Trek Syaklung to Chisapani (1550m) -4 to 4 ½ hours
Today the trail steeply drops through the Gurung village, rhododendron and Sal forest south side of the hill to a large tree, a Chautaara (Resting Place) with several tea shops and a police check post. The junction trail leads from here west to Begnas Tal and east to the Madi Khola. The Royal Trek route climbs Chisopani winding around back of the hill to the village. A short distance above Chisopani village is a high knoll where there is a small temple. The camp offers the Himalayan Panoramic splendid views of Dhaulagiri and Annapurna range. Stay overnight at tented camp.
Day 07: Trek Chisapani to Begnas Lake - hours, and Drive to Pokhara (950m) -30 munities
The trail descends along the field for an hour or so, and goes steeply on the stone step into a small valley near Rupa Tal and climb about 200 meters to arrive at Sundare Danda. Continue for a short distance through the rice field and Walk 15 minutes down to Begnas Tal, then for an hour boating to catch the transfer to Pokhara and on arrival at hotel check in and rest of the time explore the lake side and overnight at hotel.
Day 08: Drive back to Kathmandu early in the morning by Tourist Bus - 6 to 7 hours
We will be ready at 6:00 morning in hotel lobby with having your breakfast or advice as your trekking guide or you're wise. We will drive back to Kathmandu through the road passing terraces, streams, rivers, local settlements, high hills and along the river side. It takes about 7 hours (conditional) to reach your hotel in Kathmandu.
Day 09: Final Departure to your Destination
Today is free or last minute shopping for souvenirs or gift to your family, friends or relatives for you until departure flight/drive. Our assist will be transfer to the International Airport for your departure flight to your onwards destination.
Cost Inclusive:
Arrival to until Departure all transportation (airport to Hotel to airport).
Hotel in Kathmandu before trek and after trek overnight with BBB Plan.
Welcome and farewell Dinner with Nepali Cultural restaurant.
Hotel in Pokhara with BBB Plan (before trek and after trek).
All comfortable Lodge, Breakfast, Lunch, Dinner, tea, coffee, chocolate during the trekking.
Warm down Jacket and Sleeping Bag for the trek.
Transportation from Naya Pull to Pokhara by private tourist bus/car/van.
Transportation from Kathmandu to Pokhara to Kathmandu private tourist bus/ car/ van.
English speaking friendly Guide and helpful strong potter and their lodging and fooding.
Pokhara Valley Sightseeing with entries fee and transportation.
Kathmandu Valley Sightseeing by City Tour Guide with entries fee and transportation.
Trekking Permit and TIMS Cards.
Insurances for Guides and Potters.
All government and local taxes if necessary.
Medical Kit Bag during the trek.
Cost Exclusive:

Cold drinks; coke, fanta, sprite, and mineral water, Phone calls, laundry, beer and bar bills.
Tips for guide and potters.
Travel and Rescue Insurance.
Souvenir or other expenses during the trekking.
Personal mountaineering gears.
Optional trips and sightseeing if extend.