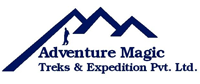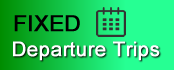 Nepal Travel Information
ENTERING TO NEPAL
The capital city of Nepal, Kathmandu is linked by air with the major cities of the world and many major air companies are operate scheduled flights including Nepal Airline.

BY LAND – China linked friendship Border in northeast and India Sunauli, Birgunj and Kankaribhitta

For your kind information:
Bring a photocopy of your passport's main page and visa. Contact us by telephone fax or Email when you have decided on the type of trip you wish to do. We will arrange all those necessary but time consuming details this end. On confirmation of your booking, we will require a 30% of deposit from total trip amounts. For your convenience and security of trip that you choose, this amount can be sent directly our official accounts. Account details will be sent while you make your booking with us.

While you need to arrange is:

REMEMBER, "Most important thing to bring with you is right mental attitude" Traveling in the region of third world countries is mental & physical demanding:

A IRPORT TAXS – There is no more departure airport tax's from Nepal for all destinations on the all-International flights.

CUSTOMS – All baggage must be identified and has to pass through customs inspection at the port of entry or departure.

LANGUAGE – Nepali is the official language. English is understood & spoken by the majority of peoples who involved in tourism related business.

TIME & COMMUNICATION – Nepal is 5hrs 45 minutes ahead of GMT, 4hrs 30minutes behind Australian standard time, 10hrs 30 minutes ahead of American Eastern times, 3hrs ahead of Japan and 4hrs 30 minutes ahead of French.

VISA REGULATIONS … Visas will be issued by Nepalese Embassies abroad or can be obtained on arrival on Kathmandu airport. To obtain a visa, tourists need to fill out a visa application form and provide 2 Passport size photographs.
A Tourist may stay in Nepal up to 150 days in a visa year (January- December)
Visa Fees: For those visitors who are entering into Nepal first time in a visa year:

Single Entry Visa: US$30 or any other equivalent convertible foreign currency for 60 days.

Multiple Entry Visa: US$ 50 or any other equivalent convertible foreign currency for 60 days

Visa Fees for those who are entering into Nepal second time and thereafter within the same visa year

Single Entry Visa: UU$ 50 or any other equivalent convertible foreign currency for 30 days

Double Entry Visa: US$ 75 or any other equivalent convertible foreign currency per month.

Multiple Entry Visas: US$ 110 or any other equivalent convertible foreign currency.
TREKKING INFORMATION
What is Trekking ?
There are very few roads in the foothills and mountains of Nepal. Most travel throughout the country is by foot, on well-established trails that connect widely dispersed villages and towns. Trekking is the term most commonly used for traveling by foot throughout the countryside of Nepal . We offers three basic variations of the classic trek.
Tea House Trek. You will travel through the countryside supported by your Sherpa staff and porters to carry your equipment. You'll stay in local teahouses and lodges along the route at night.
Camping Trek. This type of trek is self contained, with Sherpa staff, porters, cook staff, a full kitchen, sleeping and dining tents, portable toilet commode, chairs, tables, etc. The staff will make and dismantle camp each day. This style of trekking affords more flexibility in camping locations and routes.
Remote Trek. Some trekkers like to blaze new trails and discover less traveled and remote areas. This demanding style of trekking will take you through difficult terrain to areas of Nepal that are infrequently seen by foreigners.
When is the best time of year for trekking?
Spring and Fall are the most popular times for trekking in Nepal since the weather is generally mild and dry. However, the winter and summer seasons have their own allure, with far fewer tourists, and dramatic weather.

Autumn: (Post-Monsoon) - September through November. October and November are perhaps the most popular time for trekking in Nepal . When the summer monsoon tapers off, the weather is generally clear and warm at lower elevations, and somewhat cooler at higher elevations.

Spring: (Pre-Monsoon) – March through May. Spring in Nepal is perhaps the most colorful season. Wildflowers and rhododendrons bloom throughout the mountains, the weather is mild, and the views are excellent.

Winter: - December through February. During the winter, there is usually snowfall only at the higher elevations, but brisk winds and colder temperatures generally confine trekking to lower elevations. If you are looking for solitude and incredible scenery, this is a great time to trek.

Summer: June through August. Most of Nepal is affected by the Monsoon during the summer. Due to frequent rain, travel can be challenging at lower elevations, although up high, mountainsides and meadows explode with flowers and lush vegetation. There are very few trekkers in Nepal during the summer, making it a great time to interact with the Nepali people and experience a quieter and less bustling time in Nepal.

Why people come to the Himalayas?
Because Himalayas are the only ultimate destinations to adventure seekers, and Nepal is blessed with an incredible diversity of natural beauty and a consequent opulence of cultural varieties, trekking & mountaineering is the special rewarding holidays. Only big cities are not the representative of Nepal. So if you have the time and energy to trek, don't miss the opportunity to leave these big cities and see the spectacular beauty and the unique culture of this country. Fortunately such a tiny nation like Nepal, it is a home for more than 77 different ethnic groups and each of them holds their own unique cultures. There are still many areas untouched by motor able roads, and trekking is the only way to truly visit the kingdom. The abodes of snows, the spectacular landscapes and the tribal of country welcomes you by every steps. Therefore trekking will take you through a country that has captured the imagination of mountaineers and explorers for more than 100 years. You will meet people in remote whose lifestyle has not changed for generations. Trekking does not mean mountain climbing and its always refers to walking on trail, and this great diversities gives you a goal to enjoy of your Himalayan holiday. Likewise naturally other countries hold their own culture and diversity. So please choose one of the given trekking itineraries, which suits to you. We have designed the itineraries for any level of ages as degree.

Tent life
Sleeping arrangements consist of double-walled tents with strong waterproof under sheets. We provide two mattresses, hard and foam to soften bumpy ground and insulate you. Also we can provide sleeping bags, but it is better to bring one with you that, and which fits well and more clean. A pair of cotton liners is a good investment, as they get dirty and can be washed, rather than the sleeping bag itself, which cannot, at least on. Duffel bag should be big enough to be fit in every thing e.g. Sleeping bag and extra clothing's. Daypacks should be big enough strong & lightweight to fits in Camera, water bottle, Gore-Tex, flashlight, toiletries etc. See our note under 'Equipment checklist'. Small bags are very useful for to pack into separately the your things and deployed in the tent and day time. This is a fine place to put flashlights, glasses, a watch and other small items that may be needed and which may get lost at night.

A day on trek:
Trekking involves two periods of walking each day. However, some day you can walk only in the morning and settle down during the heat of the afternoon to wash, read or explore the local villages and ecology, this approach slows the pace of travel and the scope of what can be done in a limited time, but it also makes the trek a great deal and more agreeable. We have, however, based the trekking itineraries on the notion of a full day of activity. Most rise early, at dawn. The reason for doing this is that the country looks its best when the light is slanting low. The modest difficulties of getting organized in the semi-light, and breakfasting before the sun hits the campsite. The kitchen staff is will rise much earlier, and then you will be woken with a hot cup of black tea and bowl of warm water for washing at some stage before breakfast, however you must pack your belongings before come to breakfast table, because porters will be waiting for your bags as you emerge. "You will get you bags only in evening" porters will leave camp before you finish your breakfast, and you may pass (and re-pass) them several times during the day. It is considered poor etiquette to ask to open your bags between campsites, as this involves considerable inconvenience. You will be set out after your breakfast, proceed by the sirdar or one of his assistant Sherpa (a route men) the kitchen staffs also will be loaded off too. Their job is to find a temporary site for your lunch stop and cook food. You will typically walk for 3-4 hours in the morning, stopping at between 11am - Noon for lunch. You will be greeted by a cup of lemon or orange cordials flavored water. A simple lunch follows about half an hour later. It is often possible to wash yourself in a stream at lunchtime, after lunch the walk begins once more. The afternoon trek is usually shorter than morning and most would expect to be in camp by 4 O'clock, but slow walkers and hard trails may delay this. Tea and biscuits will await you, however, dinner is generally served around 6.30-7pm.

How fit I should be for trekking?
Almost all of the treks in Nepal have some degree of 'climbing'. Demands physical and however, with some pre-trek preparation, participants should have no problems coping with the trek of their choice. Some trekkers experience problems with their knees, (which is know as trekkers knee) after a period of downhill trekking. If you have a history of knee problems be sure to bring a knee guard to support or strap with you just in case. Remember too that speed is not a part of trekking - taking your time and enjoying the views is important. It is stamina and confidence, which is important, factors to the enjoyment of your trek. We recommended that you base your trekking choice on the following criteria's.

Equipment Checklist for Trekking:
Good trekking boot waterproof (one pair), Camp Shoes or thongs (1 Pair)
Socks Polypropylene (2 Pairs) for 3 to 4 weeks treks , Cotton Socks, high and light with plus fours (Several Pairs)
Down Booties (Optional for winter trip) , Down or Fibre-filled Jacket (1) , Gore-Tex Jacket, (1) T-shirts (at least 4),
Hiking Shorts and Pants , Poncho, Sun hat, Sun and snow glasses with one extra pairs, under wears,
Swimming-wears (Optional), Windbreaker tops and pants, Long underwear tops and bottom, Woolen hat,
Gloves light 1pair Plus Gore-Tex or windproof 1 pair, Gaiters 1 pair, Duffle bag with padlock (1) porter to carry,
Backpack 40 ltrs , Water bottles, Head or flashlight plus batteries and extra bulbs, a good sleeping bag four seasons, Thermo rest (Mattress), Sun block (SPF 15-plus), unblock for lips, Toilet paper, Matches or Lighter,
Personal first-aid kit, Sewing kit, Towel and laundry soap, small Swiss army knife,
Optional equipment :
Camera + different lenses + many roll film, (Digital camera is much lightweight) Lens cleaning equipment, Perhaps altimeter, thermometer, compass, binoculars and map for the region, Proper footwear is important item, buy good trekking shoes at least 1 size bigger then your normal size and good socks with inner socks if you think its necessary.