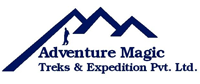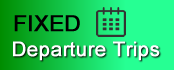 Mt.Kailash & Guge Kingdom Tour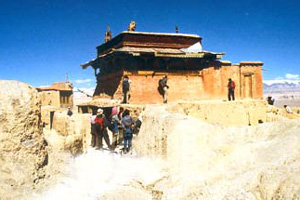 The Kingdom of Guge Tour is a famouse tour in Tibet. It founded in 868 and became a focal point for the preservation of Buddhism in Tibet until the 17th century. After the assassination of King Lang Darma in 842 by his own brother, the Buddhism in Tibet was completely snuffed out for nearly 100 years. In 1040, a renowned Indian Pandit named Atisha arrived in Guge Kingdom and spent some times at Toling Monastery where he created a resurgence of interest in Buddhism which eventually spread all over Tibet. Tsaparang and Toling retained their importance within Western Tibet as political and religious center until the 17th Century. Today, more than 300 years later, all the remains is a huge complex of caves, living quarters and temples, some of it in an excellent state of preservation, the rest in ruins. This place can be visited combining with Mt. Kailash and Lake Manasarovar via either northern route (Shiquanhe) or from southern route via Saga - Paryang and Manasarovar. The tour itinerary can be varied according to the time frame and places you would like to cover within the itinerary.
This tour includes rigorous overland driving, trekking and camping through remote regions of western Tibet, at altitudes of 2,745m/9,000ft and 4,880m/16,000ft, hiking to a maximum of 5600m/18,400ft. The tour will be more luxurious & interesting by the dedicated & quality services of a Nepalese Sherpa team that includes a camp cook and guide. All the camping equipment will be included in the tour price. While trekking, we make available porters/pack-animals for carrying the equipments & luggage, clients will carry a small daypack only & hike at easy pace.
Itinerary
Day 01: Lhasa airport picking up, have a good rest in the afternoon.
Day 02: Sightseeing in Lhasa, visit Potala Palace, Jokhang Temple & Barkhor Market. Day 03: Sightseeing in Lhasa, visit Drepung Monastery and Sera Monastery.
Day 04: Drive Lhasa-Gyantse-Shigatse with sight-seeing Gyantse
Day 05: Sight-seeing Shigatse and drive to Latse
Day 06: Drive to Daoban
Day 07: Drive to Tsochen
Day 08: Drive to Gertse
Day 09: Drive to Gakyi
Day 10: Drive to Shiquanhe
Day 11: Drive to Tsada (Guge)
Day 12: Excursions Kingdom Guge
Day 13: Drive to Darchen
Day 14: Kora (trek)
Day 15: Kora (trek)
Day 16: Kora (trek); arrive Darchen
Day 17: Drive to Manasarovar Lake
Day 18: Drive to Paryang
Day 19: Drive to Saga
Day 20: Drive to Paiku Tso
Day 21: Drive to Zhangmu, cross border, stay at Kodari Eco Resort
Day 22: Drive to Kathmandu.