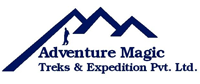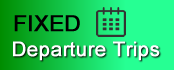 Warm Greetings From Adventure Magic Treks!!

We are independent Travel and Outdoor Company based in Nepal started by a team of experienced and dedicated proficient Guides/leaders who are experts in leading treks, tours and expeditions to the Himalayas of Nepal, Bhutan, India and Tibet. Over the decades, we have developed an enormous and Wide-ranging Sympathetic of the trekking routes, conditions, legend and culture of these countries.
Our main aim is meeting the needs and ensuring the safety of our client's and offers the best services available as well as giving advice on the most appropriate itinerary. Hence, We are delivering the highest standards of service to our clients on 5 star level since the company establishment in 2009.We are government chronicle/allowable company & offering numerous of adventure trips such as, trekking, hiking, mountaineering, peak climbing, rafting, cultural tour, travel, research & many more as per your needs.
(Mr. Shankar Pandey is owner of this company and he has personally completed all the trekking routes of Nepal, Tibet and Bhutan. Thus, he will give you advice based on his first-hand knowledge and experience. Let us know about your dreams and expectations, the time you intend to travel and your budget, so that we could offer various options and supply for your unforgettable holidays to Nepal.
Private Day Hiking Tours
Kathmandu Day Hiking Tour
Our private day sightseeing tour program offers you an oppertunity to explore the world Heritage sites inside Kathmandu Valley mainly of Kathmandu, Patan and Bhaktapur city. You can choose half day or full day sightseeing package to experience the culturally rich heritage sites of Kathmandu valley.
Visiting Places: Pashupatinath, Boudha, Swyambhunath, Kathmandu Durbar Square, Patan Durbar Square, Bhaktapur Durbar Square etc

Popular Trekking Trails in Nepal
Everest Base Camp Trekking,
Everest base camp trekking is most popular trekking trail in Everest region and in the world,s to,as it offers a unique and unforgettable experience with awesome views of the world's highest and most beautiful mountains Mt. Everest.Everest Trekking has been famed since when Sir Edmund Hilary and Tensing Norgay made the first successful summit in 1953 May 29th.Everest Base Camp Treks is

Annapurna Circuit Trekking,
Annapurna Circuit Trekking Trip offers great variety of sub-tropical plains in the Himalaya... foothills through the trans-Himalayan Manang and Mustang regions. The trek goes through Thorang-La Pass-5416m. Between two valleys of Manang and Kaligandaki River gorge (the deepest gorge of the world).Above combinations make this trek one of the most famous in Nepal. It shows diverse culture, nature and traditional values.

Langtang Gosaikunda Trekking,
North of Kathmandu valley lies Ganesh Himal and Langtang Lirung. Nestled at the foot of these Himalayan ranges is a beautiful, secluded, valley filled with natures bounty - the Langtang National Park. Here the rare red pandas lurk in dense lichen-draped rhododendron thickets, hears of blue sheep graze the alpine meadows and glaciated valleys amidst a scenery of lofty Himalayan peaks.

Upper Mustang Trekking,
upper mustang trekking region is lying behind the main mountain in the rain shadow area.Mustang just out into the plateau, north of Jomsom and Pokhara. In the capital of Lomanthang an old walled town, undisturbed and untouched civilisation life goes on as it has for centuries.The numerous Gompas and prayers flags performing their eternal ritual.A trip into Mustang is bound to be one of

Adventures Peak Climbing in Nepal
Island Peak Climbing,
Imja Tse peak, at a height of 6,160 meters, is more popularly known by the name of Island Peak.The peak was named Island peak by Eric Shipton?s party in 1953, as the peak resembles an island in a sea of ice when viewed form Dingboche. Later in 1983, the peak was renamed as Imja Tse. The peak was first ascended in 1953 by a British team as preparation for climbing Everest.Tenzing Norgay was one

Mera Peak Climbing,
Mera Peak (6,654 m) is the highest permitted trekking peak of Nepal.It stands to the south of Everest and dominates the watershed between the heavily wooded valleys of the Hinku and Hongu Drangkas.J.O.M. Roberts and Sen Tenzing made the first successful ascent of Mera Peak on 20 May 1953. The route they used is still the standard route.

Pisang Peak Climbing,
Pisang Peak offers good scope for exploration. The western flank of the mountain is guarded by a hanging glacier and offers considerable challenge. The western end of the ridge is guarded by huge rock slabs, which make it difficult to climb. A German Expedition made the first ascent of Pisang Peak in 1955.

Lobuche Peak Climbing,
The Lobuche Mountain consists of two different summits, viz. East and West with heights of 6,119 m and 6,145 m respectively. A continuous ridge connects them but there is still a sharp gap and a considerable distance between them. The East Peak is recognised as a trekking peak, whereas the West is known as an Expedition Peak. Lobuche being an attractive mountain offers various existing routes

Most Wanted Expedition in Nepal
Amadablam Expedition,
Ama Dablam is a beautiful mountain, located almost due south of Everest and Lhotse in the Khumbu region. Actually Ama Dablam means "The mother mountain" so it's also regarded as mother mountain and female. It stands among many 22,000 to 24,000 foot peaks that surround the high valleys of this region, yet stands out by way of its classic beauty: It is a steep pyramid of ice with vertical walls and sharp,

Everest Expedition,
Since the late 19th century,adventurous spirits have been fascinated with the ascent of the highest mountain in the world or to the top of the everest. Even though the highest mountain in the world has been conquered many times in these forty six year since the first conquest.Everest is still as mysterious, beguiling and magnificent as ever.Mt Everest Standing incredibly tall silhouetted against the shared sky of Nepal and Tibet,

Cho - Yu Expedition,
Frist Cho Oyu Expedition was successfull in 1954 By Austrian and the Indian and German team also climbed this peak in 1958 and 1964 respectively.Till to date many expedition teams have successfully reached on its summit.The year 2004 was regarded as the Golden jubilee of this' Cho Oyu Mountain.' The golden jubilee ceremony was organized by Nepal Mountaineering Association with grand

Baruntse Expedition,
Baruntse expedition Trip is an adventure for climbers wishing to summit 7000 meter peaks in remote Nepal. It is located just on the south of a croissant of mountain made of Everest, Lhotse and Nuptse on one side and Makala on the other side, at the far northern end of one of the most wild valleys of Nepal, the Hinku valley. From the base camp to the west Cole with its huge glacial plateau, everything will make