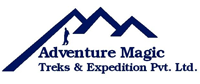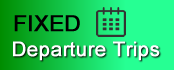 Group Discount


Adventure Magic Treks giving an golden oppurtunity for those people who wants to travel Nepal with free of cost. collect your friends /Family & get free nepal tour from us.

We are pleased to offer below discount if you can manage a group of people.


Group Size (including you)
Size
Expedition Leader Credits
5
30% of your Trip Cost
7
40% of your Trip Cost
8
60% of your Trip Cost
9
70% of your Trip Cost
10
90% of your Trip Cost
11
YOU TRAVEL FREE!
Excludes costs of airfare and other incidental costs.
Cannot be combined with any other offers.
Group Leader is responsible for placing reservations for entire team at Adventure Magic Treks in order to track and award credits.
Be sure to mention that you are the Expedition leader, to apply for credit in Adventure Magic Trek's Group Travel program

Student Discount:

Adventure Magic Trek has now come up with 15% discount offers with unique and ideal destinations applies to students from all around the world who present with an identity card. Hurry up! These offers are subject to change anytime, so, make your reservation now. Secure your place! Don't miss this exciting discount offer from Adventure Magic Trek.

Book 2 or more tours - Get an extra 10% off

Ask for the multi-trip discount for our Adventure Specialist at the time of your trip booking.
Book all 2 (or more) tours at the same time.
Quick and simple savings the 5% discount will be applied to your final payment.