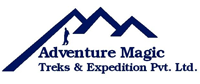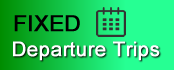 Tsum Valley Trekking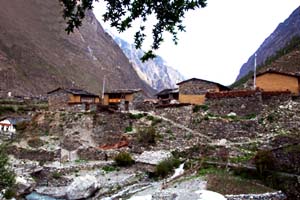 Aptly called the "hidden valley", Tsum valley is loacated in the remote northern Gorkha region of Nepal. The valley is nestled between the Baudha Himal and Himal Chuli to the west, Ganesh Himal to the south, and Sringi Himal to the north. Owing to its distant location, inadequate information and promotion, trekking route to this region was only opened in October, 2007.
'Tsum' which is derived from the Tibetan word 'Tsombo' means vivid. True to its meaning Tsum valley till date has closely guarded its distinct and natural treasures of clear streams, teeming vegetation, towering mountain, cascading waterfalls, unspoiled hot springs and ancient relics. One of interesting features of this trek is the people with their unique culture and lifestyle that they still follow.

Trip Hightlights:
Duration: 17, 24, 25 Days
Type of Trek: Camping
Max Altitude: 5390 m.
Minimum Pax: 1 +
Mode of Travel: Land Transportation
Grade: Strenous

Itinerary
Day 01: Kathmandu - Arughat
Day 02: Arughat - Liding
Day 03: Liding - Machha Khola
Day 04: Machha Khola - Jagat
Day 05: Jagat - Lokpa
Day 06: Lokpa - Chumling
Day 07: Chumling - Chhokangparo
Day 08: Chhokangparo - Chhule-Nile
Day 09: Chhule-Nile - Mu Gumpa
Day 10: Mu Gumpa - Rachen Gumpa
Day 11: Rachen Gumpa - Dhumje
Day 12: Dhumje -Gumba Lungdang
Day 13: Gumba Lungdang - Ripchet
Day 14: Ripchet - Doban
Day 15: Doban - Soti Khola
Day 16: Soti Khola - Arughat
Day 17: Arughat - Kathmandu

Detailed Itinerary 24 Days
Day 01:
Kathmandu - Arughat
Day 02:
Arughat - Liding
Day 03:
Liding - Machha Khola
Day 04:
Machha Khola - Doban
Day 05:
Doban - Philim
Day 06:
Philim - Chumling
Day 07:
Chumling - Chhokangparo
Day 08:
Rest day at Chhokangparo
Day 09:
Chhokangparo- Nile
Day 10:
Bhajyo (Chhekya)
Day 11:
Rest at Bhajyo (Cheekya)
Day 12:
Bhajyo - Rachen Gumba
Day 13:
Rachen Gumba - Chumje
Day 14:
Chumje - Bihi
Day 15:
Bihi - Namrung
Day 16:
Namrung - Lho
Day 17:
Lho - Sama Gaun
Day 18:
Sama Gaun - Samdo
Day 19:
Samdo - High Camp(Ekle Bhatti)
Day 20:
High Camp - Bihmthang
Day 21:
Bihmthang - Dharapani
Day 22:
Dharapani - Ghermu
Day 23:
Ghermu - Bhulbule or Besisahar
Day 24:
Besisahar - Kathmandu
Detailed Itinerary 25 Days
Day 01:
Kathmandu - Arughat
Day 02:
Arughat - Liding
Day 03:
Liding - Machha Khola
Day 04:
Machha Khola - Jagat
Day 05:
Jagat - Lokpa
Day 06:
Lokpa - Chumling
Day 07:
Chumling - Chhokangparo
Day 08:
Chhokangparo - Chhule-Nile
Day 09:
Chhule-Nile - Choo Syong
Day 10:
Choo Syong - Dupchet
Day 11:
Dupchet - Chhemdo
Day 12:
Chhemdo - Chhekya
Day 13:
Chhekya - Dangchet
Day 14:
Dangchet - Yamdro
Day 15:
Yamdro - Bhajyo
Day 16:
Bhajyo - Thongbu
Day 17:
Thongbu - Lungdang
Day 18:
Lungdang - Rachen Gumpa
Day 19:
Rachen Gumpa - Dhumje
Day 20:
Dhumje - Gumba Lungdang
Day 21:
Gumba Lungdang - Ripchet
Day 22:
Ripchet - Doban
Day 23:
Doban - Soti Khola
Day 24:
Soti Khola - Arughat
Day 25:
Arughat - Kathmandu<
Cost Inclusive:
Airport pick-up and drop off services
Trekking permit
Entry permit fee
Trekking guide

A cook
Necessary porters

Necessary kitchen helpers

Necessary sherpas

All surface transportation to the starting point and from the ending point of the trek All meals three times a day (breakfast, lunch, dinner, juice, tea, coffee, hot chocolate, fruits etc.) Necessary Camping equipment such as tents, kitchen tent, dining tent, toilet tent, mattresses, down sleeping bag, down jacket, cooking utensils, fuel etc.
Camping charges

Necessary insurance for trekking stuff

First Aid and kitsRescue assistance
Cost Exclusive:
Personal nature expenses such as all kinds of drinks, beverages, etc.
Drinks, beverages, hot shower, etc.
Tips
Hotel accommodation, meals in Kathmandu