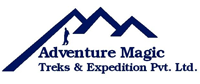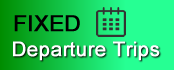 What our clients say?
Annapurna Base camp Trekking Reviews.
I don't normally do reviews, but having just returned from Nepal where a group of 3 of us had the time of our lives completing the Annapurna Basecamp Trip (as well as a city tour and a side trip to Chitwan). I felt I had to repay the service that Adventure Magic Treks & Expedition )provided us during our visit.
Before our trip I did lots of research about possible trekking companies looking at both the large international companies (e.g. Exodus) and local trekking companies. Ultimately deciding on Adventure Magic Treks & Expedition (owner Shankar Pandey) – and we were not disappointed. Adventure Magic Treks & Expedition gave us a fantastic service, an experience we will never, and all at a great price.
Arriving at Kathmandu we were a bit apprehensive but were soon put at ease when a member of Shankars staff was there to greet us - as promised. From that moment on we were confident we had made the right decision. Shankar and his team were always friendly, flexible, and nothing was a problem, Shankar himself often going out of his way meeting us or phoning whilst trekking to make sure that everything was going well and that we had no problems – it was like having a totally personalised service.
During the trekking itself all accommodation, food, permits etc was all paid for upfront, we only had to cover the cost of water. Our guide and porters, were really great guys, always checking we were OK, explaining the plans for the day, dealing with any requests - pretty much doing everything for us for the 10 days apart from walking!. By the end of the 10 days (after much chatting and card playing) they were more than just a guide and porters they had become our friends.
I guess the reason for writing this review is if like me you are keen to use a local company but just can't decide or are nervous about the decision, don't be, contact Adventure Magic Treks & Expedition and start getting ready for the holiday of your life, I'm already looking forward to going back someday.

Philip Gardiner Leon & Scot ( Bristol,Uk)

Annapurna + Everest Trekking Reviews.
I booked 2 different treks with Shankar Pandey from Adventure Magic in March-April. He provides all the info & support that I needed throughout my stay in Nepal. His sherpa guide was honest & I felt safe trekking with him at all times, he provided valuable info on where we should & should not venture . Shankar is very helpful with all arrangements in Nepal & he will make you feel right at home. His prices are more reasonable than most of the competition out there. I had a great time trekking the Annapurna Circuit in March & EBC + Gokyo in April. Feel free to contact me for more info regarding his company & the trekking. I recommend Adventure Magic Treks if you want a memorable experience in Nepal.

Adrian Wojovic ( Australia)

Annapurna Trekking Reviews.
Having just returned from my first trek (ever) I would have to say it was one of the best experiences I have had to date, and this is greatly attributed to Adventure Magic Treks & Expedition located in Kathmandu. I am a single woman, and have wanted to do the Annapurna Circuit for some time, but have had trouble finding friends or family who were willing to take up the adventure with me....so I decided to try it on my own. I met with Adventure Magic and worked with them to create a custom trek specific to my needs and time frame. It was wonderful! The owner (Shankar Pandey) was my point of contact throughout my month in Nepal, and was there to help with all of the arrangements....an invaluable, and very kind, resource. His guides were equally professional and knowledgeable, not to mention extremely kind and attentive. I can not recommend the Annapurna Circuit Trek or Adventure Magic Treks & Expedition highly enough!!!

Amber Maria U.S.A

Annapurna Circuit Trekking Reviews:
We found this company through a posting message on trip advisor nepal travel forums and are so glad we decided to use them. We went on a 16 day trek of the Annapurna circuit and were provided with a guide and porter for just the two of us for all 16 days. All accommodation and food was taken care of as well as the essential permit fees. Mr. Shankar Pandey, the owner of the company, was incredibly flexible and overly helpful with all our needs. He made sure we were always happy and healthy while on the trek and helped us to arrange several other visas and plans throughout our trip.
Our guide, Ganesh and porter, Sonum, were also both wonderful and very patient with all our requests and plan changes.
I would highly recommend Adventure Magic Treks & Expedition to anyone going to Nepal. They have a variety of other trekking options and trips to Tibet , are extremely accommodating and are very reasonably priced.

Mellisa & Danieal(From Canada)
Everest Base Camp Trek Reviews!!
We have just finished our wonderful holiday in Nepal organized by Adventure Magic Treks & Expedition ltd, Nepal is beauitufl country to visit, the culture & scenery are superb, and this is all made even better when you don't have to worry about anything because you have made arrangements with Shankar Pandey who look after you well, from picking you up from the airport, arranging accommodation, and our trekking guide Norbu & Partip were excellent in Everest Base Camp Trek and a lot of fun to travel with, ending up being good friends. I found the best part of their service was that even after the trek is finished, they will still look after you,show you the great sights of Nepal, and will help you or advise you with anything you may need.
From the beginning we were taken good care from Shankar Pandey , who was online with our guide all the time and making sure our needs were meet.A massive thanks to Shankar Pandey from Adventure Magic Treks & Expedition & his team. Booking our tour through you was a good decision I made for our vacation in Nepal. It quite simply could not have happened without your skill, determination, support and professionalism. We all owe you a debt of gratitude and I could not recommend your services more highly.
Maya & Ori Adler 2011 october/


Annapurna circuit trek Field report By trekkers:
With the help of Adventure Magic Treks, My wife and I, 59 and 57 ,completed the Annapurna circuit trek in March 2010.The scenery was spectacular, the cultures fascinating .Adventure Magic Treks was wonderful.Our guide Mr Sona and bishnu were true professional but ended up being our family.From begning tea first thing in the morning,to taking care of minor first aid,to monitoring foof preparation,they took care of us every step.They shared their culture,religion and belifs,pointed out things of interst and intertained us.if there was hazard on the trail ,they were right at our elbow to assist if needed be.I miss their companionship.Our porters were amazing.Big loads ,steep hill, and always smile on their face.I was impressed that Adventure Magic Treks ensured that they had all the equipments they needed to keep them safe and warm.Mr Shankar pandey kept in contact with us from begnning to end,answering our question and insuring that our needs were meet.He took us on our unforgettable our tour of Kathmandu. I Initially was impressed with Adventure Magic web site,facebook,the endorsement for lonely planed. I was probably most inpressed with how reasonable their prices were ,but I was little worried that the price were too good.No need for worry .We stayed in the same quality of rooms and ate the same quality of food and received the same if not the better guide service than those trekkers on the same toute that they were paying 2-3 time as much. I heartly endore Adventure Magic treks .If I am ever fortunate eough to return Nepal,I will look no furthers.Thank you Adventure Magic treks for the trip of lifetime.

Dianna romme and Chris zeleneski,U.S.A ,Annapurna Circuit Trek,March 2010.
Nepal Tour report:
The service provided was excellent as our Tour leader was helpful and attentive to our needs.He was also very informative as he was able to explain the history of many sights in Nepal.His knowledge of the sights and history of Nepal was very extensive and impressive.
The tours that we followed were good as they were flexible and catered to the needs of the group.The tours were not taxing as they only took up half the day. If the group could no longer continue with the set schedule,we were allowed to do what we wanted instead of sticking to a rigid schedule.To conclude, I would recommend all prospective visitors to Nepal to employ the services of (Adventure Magic Treks and Expedition)for their visit to anywhere in Nepal to make their visit the most enjoyable.
ck lee,Kuala Lumpur,Malaysia

Excellent Guide in Nepal, Annapurna Circuit Trek testimonial.
We have just got back from a wonderful holiday in Nepal,on the Annapurna Circuit, and would thoroughly recommend our guide Mr Pem chhiri Sherpa who runs(Adventure Magic Treks)became very much of a friend during the trek.He was highly organised and, being a small company,was very flexible about arranging things to suit us – we had made up our own group of five friends and he sorted out an extra week for two of us, based on what we told him we wanted to do.He had a great team of guys with him and made sure they were all well equipped and accommodated, even though one did decide he preferred to wear flip flops at 18,000 ft on Thorung La! He took pride in his 'little extras' and we enjoyed the faces of French trekkers as we tucked into cheese and wine one night. I don't think many trekkers are accompanied by two guitars either. He's probably not the cheapest,but he does provide value for money,and you know the money is staying in Nepal.
Richard voucher,Nicholas and Mike willig,London uk

Nepal Sightseeing Report:
Hi Shankar, Just good word About Nepal:Nepal is a beautiful country that brings one to be close to the natural beauty of nature. Nepali are warm and friendly people and the food is nice too. Adventure Magic Trek & Expedition was able to plan well based on my personal sightseeing preferences and is a reliable agency. Will definitely deal again if I should again visit Nepal! "
Michael and keren Singapore, June 2010