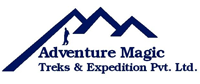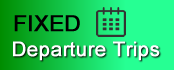 Ghale Gaun Trekking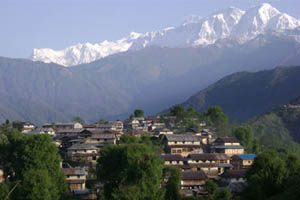 The Ghale Gaun Trekking region situated at elevation of 2016 meters on the top foot hill of the Lamjung Himal in north central Nepal .The view from the Ghale Gaun villages stretches from Buddha Himal, Himalchuli and Manaslu to the northeast Mt. Lamjung and Annapurna II to the north and Mt. Machhapucchre and Annapurna South to the Northwest. The approach to Ghalegaun - Ghanpokhara is a wonderful experience; the mists of the early mornings, the beautiful Khudi and Midim rivers; beautiful rhododendrons; chirping sound of the birds simply takes one to the far away place and completely with the nature. The trekking route passes through he dense forests, villages and awesome waterfalls.

Cultural Attractions:
Ghalegaun- Ghanpokhara is a model village for experiencing the typical culture and lifestyles of the Gurung people. Traditional customs are still followed during births, deaths, marriages and in other rituals. Age old cultural dances like Jyaure, serka, dohori, Ghatu, Sorathi, Jankri etc are performed on various occasions accompanied by different musical instruments and with the dancers in traditional dress.

Ghalegaun, situated at the foot of Lamjung Himal in north central Nepal, is an exotic pristine village endowed with an unparallel scenic grandeur and a home to world famous Gurkha soldiers- the Gurungs. Repository of a unique ethnic culture Ghale gaun is a true microcosm of stunning natural beauty mixed with an unspoiled ethnic lifestyle.

Ghanapokhara is a beautiful village heading towards development with a concept of eco-tourism. It lies at north of Lamjung district in the close proximity of Ghalegaun at the top of Dashthar Danda at an altitude of 2100 meters.

Ghalegaun and Ghanpokhara are mainly Gurung settlements; they nestle amidst mountains, rivers, streams, waterfalls and green forests. These places command a superb breathtaking view of majestic western Himalayas including Machhapuchhare(6693m) Annapurna(8091m), Annapurna II (7939m) Annapurna IV (7525m), Lamjung Himal, Bouddha Himal((6974m), Himalchuli (6747m) and many more smaller peaks.

The approach to Ghalegaun-Ghanpokhara is a wonderful experience in itself as it goes crossing over the Marsyandi, Khudi and Midim rivers; passing through rhododendrons blossoming along the way amidst the chirping of birds and wild insects. The trekking route passes through dense jungle and villages and impressive waterfalls. Nearby Talyngo Lake and Lami Lake add new dimension to these attractions.

Activities around Ghalegaun include bird watching at Talangyo Lake and visits to the Utter Kanya Temple, Pempro Fall, Batase Cave and the Khudi hydroelectric dam site.
Day to Day Itinerary for Ghale Gaun Trekking
Day 01: Arrive at Kathmandu,
Upon arrival at international airport meet assist and transfer to the Hotel (star category, very nice and centrally located at Thamel), take rest and free at afternoon.
Day 02:Kathmandu valley sightseeing & trek preparation (1,300m/4,264 ft)
After breakfast the day will start to our guided trip to cultural world heritage sites in Kathmandu valley; the pilgrimage sites of Hindus temple Pashupatinath, the world biggest Bouddhanath stupa and visit Swoyambhunath Stupa also known as monkey temple. After exploring the surrounding areas visit historical Kathmandu Durbar Square with temple, unique architectures and Kumari (living goddess). Evening pre-trip discussion and introduce with our fellow trekking staff for your adventure trip.
Day 03: Drive Kathmandu to Besi Shahar (820m) -5 to 6 hours, Khudi (790m) -1 hours
Our trekking guide will come to the hotel in the morning at 6: 00 to pick you with private transport to leave for Besi Shahar (185km) and will take us about 6 hours scenic journey . Along the journey you will witness some stunning scenery of snow capped Mountains, green hills, rivers in rafting, and villages. Again we take next buss for Khudi for overnight at guesthouse.
Day 04:Trek Khudi to Ghalegaun (1800m) -4 to 5 hours
After breakfast, the trail sets out along the banks of the Khudi River, past waterfalls and villages. We continue our journey through the forest and rice terrace Gurung village for 4-5 hour climb; the view from the top is worth it – Annapurna and Manaslu at sunset and sunrise. Lodging with families and an evening cultural program is one of the highlights of this trip.
Day 05:Ghalegaun exploration day
Today is rest day, so we have late breakfast and hike around picturesque Ghale Gaun, where the inhabitance of Gurung ethnic, mostly their sub-cast is Ghale, that's why this village known by its name. Most of the houses are same deign and window craved with unique architecture. The time is passing so fast, taking with kind hearted, friendly people, their day to day live hood and culture. The mountains vista is incredible on the horizon, painting verity appearance during the dawn and dusk time. In options, you may visit Buddist Gumba in this village. At the evening you have great chance to see Nepalese real cultural program.
Day 06:Trek Ghalegaun to GhanaPokhara () -1 to 2 hours
From here, the sunrise affords further stunning views at tranquil atmosphere with local breakfast. The trail leads us through the rhododendron forest with chirping melody of birds and hissing of waterfall and hill side farm terraces to the traditional village Ghanpokhara. We may visit to large traditional Gurung village Bhujung with rewarding mountains scenery and natural beauties. Stay overnights at local house enjoying with Nepalese food "Dal Bhat".
Day 07:Trek Ghanapokhara to Baglungpani (1595m) -4 hours
After breakfast the trail re-crossing the Midim River via suspension bridge, you then begin to climb to Khumre Danda (2000m) three hours, before descending to Pasgaun. During the trip we visit the Buddhist Gomba, and after dinner we learn traditional Nepali songs and practice dances with an evening cultural show.
Day 08:Trek Baglungpani to laxmi Bazar (1300m) -5 to 6 hours
Today is another beautiful day our journey. Our day trip begins with a steep descent to Rudi Stream crossing the suspension bridge, and then follows for about half an hour its ridge. We are ascending again rewarded with spectaculars views of the Annapurna and Manaslu Ranges. Stay overnights at local houses, with family.
Day 09:Trek Laxmi Bazar to Begnas Lake & drive back to Pokhara (950m) -2 to 3 hours
The trail leads us through the village with breathtaking mountains vista steep 3-hour descent to the Mandi River and the roadway at Thumsikot, then drive by local bus 2/3 hours to Pokhara. And relax whole day in Pokhara Hotel. Or wander around Lake Side with fascinating mountains panorama view and nature charming.
Day 10:Drive back to Kathmandu early in the morning by Tourist Bus - 6 to 7 hours
We will be ready at 6:00 morning in hotel lobby with having your breakfast or advice as your trekking guide or you're wise. We will drive back to Kathmandu through the road passing terraces, streams, rivers, local settlements, high hills and along the river side. It takes about 7 hours (conditional) to reach your hotel in Kathmandu.
Day 11: final Departure to your Destination
Today is free or last minute shopping for souvenirs or gift to your family, friends or relatives for you until departure flight/drive. Our assist will be transfer to the International Airport for your departure flight to your onwards destination, taking with you the memory of a life time.
Cost Inclusive:
Arrival to until Departure all transportation (airport to Hotel to airport).
Hotel in Kathmandu before trek and after trek overnight with BBB Plan.
Welcome and farewell Dinner with Nepali Cultural restaurant.
Hotel in Pokhara with BBB Plan (before trek and after trek).
All comfortable Lodge, Breakfast, Lunch, Dinner, tea, coffee, chocolate during the trekking.
Warm down Jacket and Sleeping Bag for the trek.
Transportation from Naya Pull to Pokhara by private tourist bus/car/van.
Transportation from Kathmandu to Pokhara to Kathmandu private tourist bus/ car/ van.
English speaking friendly Guide and helpful strong potter and their lodging and fooding.
Pokhara Valley Sightseeing with entries fee and transportation.
Kathmandu Valley Sightseeing by City Tour Guide with entries fee and transportation.
Trekking Permit and TIMS Cards.
Insurances for Guides and Potters.
All government and local taxes if necessary.
Medical Kit Bag during the trek.
Cost Exclusive:

Cold drinks; coke, fanta, sprite, and mineral water, Phone calls, laundry, beer and bar bills.
Tips for guide and potters.
Travel and Rescue Insurance.
Souvenir or other expenses during the trekking.
Personal mountaineering gears.
Optional trips and sightseeing if extend.