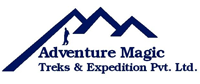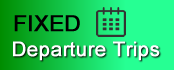 Rolwaling Valley Trekking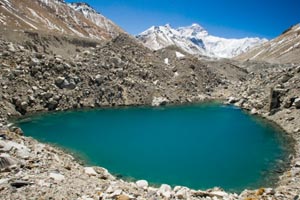 Rolwaling valley is the neighboring valley of the Solo Khumbu (Mt Everest region). Similar in culture to the Sherpa people of the Everest region without the crowds. A land of wonderful Himalayan views, mystery and superstition. According to the legend, a monastery named Kher Shambala mysteriously disappeared into the earth.

This trek is considered as a medium difficult trek and suitable for average people. If you are moderately fit and have a sense of adventure you will enjoy this trek. The program is designed to acclimatize you gradually and not to experience high altitude sickness. However you are requested to check your altitude fitness and the itinerary.

Please note that the following program is prepared in the fact basis however can be change in some circumstances but adjustments will have to made during the trekking. We request you to be flexible with the situation to enjoy yourself.

As the trek is designed for camping arrangement, everything is handled by our team of porters, sherpas and cooks who carry the equipment, set up the camp and have hot meals waiting for you at every food break.

Day To Day Itinerary for Rolwaling Trekking
Day 01: Drive to Barhabise (80 Km east from Kathmandu) O/N camp at Sua Khari-1600m
Day 02: Trek to Dolangsa-2500m.
Day 03: Trek to Bigu Gompa-2510m.
Day 04: Trek to Laduk-1900m.
Day 05: Trek to Gongar-1400m.
Day 06: Trek to Simigaon-2500m.
Day 07: Trek to Dongma Gaon-3300m.
Day 08: Trek to Beding-3695m.
Day 09: Trek to Nagaon-3800m.
Day 10: Rest at Nagaon
Day 11: Trek to Yalung-Ri Base Camp-4200m.
Day 12: Trek to Yalung-Ri Base Camp-4200m.
Day 13: Trek to Glacier Kharka-4750m.
Day 14: Trek to Tolumba-5036m.
Day 15: Trek over to Tashilapcha-5739m.
Day 16: Trek to Thanpo-4320m.
Day 17: Trek to Thame-3900m.
Day 18: Trek to Namche Bazar-3440m.
Day 19: Rest at Namche
Day 20: Trek to Phakding-2600m.
Day 21: Trek ends at Lukla-2865m.
Day 22: Fly from Lukla to Kathmandu

Cost Inclusive:

Airport arrival and departure by private vehicle
Deluxe twin sharing accommodation in Kathmandu with breakfast
Sightseeing trip with city tour guide in Kathmandu .
All local transportation.
Tourist bus to barabise and return from lukla /by flight to kathmandu.
Full board meal (breakfast, lunch, dinner, tea & coffee) in during the trek
Comfortable tent accommodation during the trek .
Trek leader (English speaking, First Aid and eco trained), Sherpa helper, and all payments
Rolwaling entry fee and necessary permits
Down jacket and four seasonal sleeping bag
Exclusive medical kit bag
All government and local taxes.

Cost Exclusive:
Departure taxes
Lunch and dinner in city
Travel and rescue insurance
Personal expenses e.g. phone calls, laundry, bar bills & extra porters
Tips for driver, guides and porters.