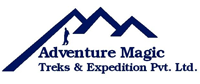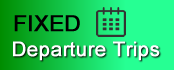 Lower Dolpo Trekking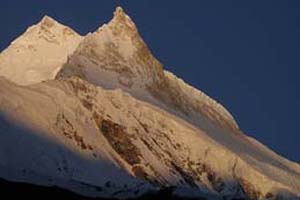 Dolpa is located in the shy- Phoksundo National park of mid- western Nepal, behind the Dhaulagiri massif, towards the Tibetan plateau, cut off by a series of very high passes and closed by the snow most of the year. Dolpa remains a truly isolated corner of Nepal. Time has stood still here for centuries as inhabitants of Tibetan stock continue to live, cultivate and trade the way they have done since time immemorial. The finally preserved ecosystem encompasses a wild and wonderful variety of plants and wildlife, including the blue sheep and snow leopard and magnificent views including MT. Dhaulagiri(8167m.). A trek through Dolpa is an experience not easily forgotten for instance an enchanting trek in this region by Peter Matthiessen gave birth to his masterpiece "Snow Leopards", a spiritual novel and one of the best sellers. A trek of this region is recommended for groups on basis of full board organization.

Lower dolpo trek begins at Juphal and follows the trail to Dunai, the first camp then proceeds to Tarakot, way up to Shering Gompa (4440m) which is the highest point of this trek, passing through the Saldang and Shey Gompa village, we descend to the beautiful Phoksundo Lake, which is apart of the Shey Phoksundo National Park. This region of more than 3000sq.km is among the most spectacular and protected area in Nepal.

The trek concludes with our descend to Chepka village and then to Juphal, from where we fly back to Nepalgunj then to Kathmandu.
Day to Day Itinerary for Lower dolpo trek
Day 01: Arrival Kathmandu Transfer to Hotel
Day 02: Free Day at Kathmandu
Day 03: Flight From Kathmandu - Nepalgunj Accommodation Hotel in Nepalgunj
Day 04: Nepalganj - Juphal,
Day 05: Dunai - Tarakot - Yala Kote
Day 06: Tarakot - Tarap Khola - Lahini Kharka
Day 07: Tarap Khola - Bivo Caves (3500 m)
Day 08: Bivo Cave - Dho Tarap (4200 m)
Day 09: Dho : visit the Gombas school,
Day 10: Dho - Takse (Numla Phedi)
Day 11: Takse - Numla Pass/ Baga
Day 12: Baga La - Bakhra Kharka,
Day 13: Bakhara Kharka - Ringmo,
Day 14: Ringmo - Phoksumdo Lake,
Day 15: Ringmo - Regi Gaon.
Day 16: Regi Gaon - Roha Gaon (Raktang)
Day 17: Roha Gaon - Juphal Airport,
Day 18: Juphal/ Nepalganj / Kathmandu.
Day 19: Free Day Kathmandu
Day 20: Depature from Kathmandu.

Cost Inclusive:

Airport arrival and departure by private vehicle
Deluxe twin sharing accommodation in Kathmandu with breakfast
Sightseeing trip with city tour guide in Kathmandu.
All local transportation.
Fly to Nepal gunj  / Nepal gunj to jumla and return from jufal.
Full board meal (breakfast, lunch, dinner, tea & coffee) in during the trek
Comfortable tent accommodation during the trek
Trek leader (English speaking, First Aid and eco trained), Sherpa helper, and all payments
Lower dolpo entry fee and necessary permits
Down jacket and four seasonal sleeping bag
Exclusive medical kit bag
All government and local taxes.
Cost Exclusive:
Departure taxes
Lunch and dinner in city
Travel and rescue insurance
Personal expenses e.g. phone calls, laundry, bar bills & extra porters
Tips for driver, guides and porters.