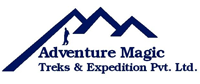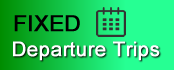 Annapurna Khair Lake Trekking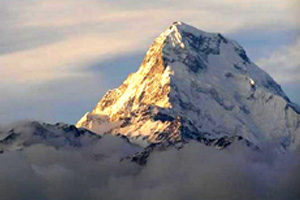 Khair Trekking, well off the beaten trekking trail, goes to along the remote Himalaya ranges of Kopra ridge and through forest with traditional villages in the heart of Annapurna region. One of the world's latest open "Khair Trekking" offers you splendor views of the Annapurna range, gigantic accumulation of Mt. Dhaulagiri are entirely breathtaking and complement many of our unique campsites during this two-week trek.

This is also one of the most famous trekking destinations named Khair is in the west region from Katmandu; it is best destination for the all Travelers and nature lovers. Khair Trekking is in the heart of Annapurna region that has a power of magnetic attraction against the trekkers. It is still remains secret trekking route; however the Annapurna region is most frequented by trekkers. The majestic Daulagiri (8,167m), which is the seventh highest mountain of the world, Nilgiri, Tukuche peak, Annapurna south, Himchuli, Fish-tail, Lamjung Himal, Annapurna IV, III, Dampus Peak, Mana Pathi Peak, Annapurna Fang, all plunk up in line wearing a veil of endless snow. Mainly, during the spring season the Khair Trek promises to enhance your spirit by the glow of various flowers found only in this region, one hand and other hand trekker's visit Khair Trekking is the open arms of locales and their strong believes on colorful cultural traditions. Every March, April and July, August all the local people get to together on the top of the ridge Khair, as follows the tradition; slain Yak and drink the blood while it is hot, as they believe it the ideal treatment for any kind of illness. The next occasion, during the day of sacred-thread replacement, people believe that they will receive everything they pray for Khaire Baraha. Particularly the married barren women visit here asks for the fertility of their wombs.

The Khair Trek begins from either Nayapull or Phedi short since drive from Pokhara and ascends a series of forested ridges and follows the quite trails away from the popular routes, passing through the traditional villages, lust forest to the sacred Khair Lake (4500 Meter) among the snow capped mountains. Besides this features for the Trekking in Khair, the sunrise and sunset from the Ghorepani Punhill is the best. The pleasant tranquil trails that lead you through forests of rhododendron, with glimpse of some wildlife and vegetation, orchids send out perfume along the trail during spring and pass traditional Magar and Gurung villages is memorable. The first views of Hiunchuli and Annapurna south are a taste of things to come as we gradually ascend through rhododendron forest and alpine meadows to camp beneath the splendid Fang Face of Annapurna I. From our eye-catching campsite include a day walk to the Hindu shrines sacred Lake "Khaire Baraha"(4,500m) is laying down lap of the south Annapurna and enjoy the views of the Kali Gandaki (the deepest gorge in the world). We end our trip collecting boundless experience either Nayapull or Phadi. Our trek crew will lead the singing and dancing in Pokhara for our last night together, before we return to Kathmandu.

A spectacular Khair Trek highly recommended short trek which can be arranged in whole around years. It would be our great pleasures make your holidays more relax able and comfortable as your wish, through our lifetime experience friendly staffs and sense of humor.

Day to Day Itinerary for Annapurna Khair Lake Trek
Day 01: Arrival day in Kathmandu (1,300m/4,264 ft)
Welcome to Himalayan country of Nepal.Upon your arrival at the Tribhuvan intl. airport our representative welcomes you and assists to transfer in your hotel in Kathmandu. After time to get refreshed, evening you'll meet and transfer for welcome dinner in one of the typical Nepalese restaurant in the heart of Kathmandu and briefing about your trip and overnight at Hotel.
Day 02: Kathmandu valley sightseeing & trek preparation (1,300m/4,264 ft)
After breakfast the day will start to our guided trip to cultural world heritage sites in Kathmandu valley; the pilgrimage sites of Hindus temple Pashupatinath, the world biggest Bouddhanath stupa and visit Swoyambhunath Stupa also known as monkey temple. After exploring the surrounding areas visit historical Kathmandu Durbar Square with temple, unique architectures and Kumari (living goddess). Evening pre-trip discussion and introduce with our fellow trekking staff for your adventure trip.
Day 03: Drive from Kathmandu to Pokhara valley (823m/2,700ft), 5-6 hrs drive
Early morning drive by tourist bus to Pokhara through the beautiful Nepalese countryside to reach the Pokhara lakeside and transfer to the hotel and rest of the time explore the surrounding lakeside areas and overnight at hotel.
Day 04: Drive to Nayapul and trek to Tikhedhunga (1,577m/5,173 ft), 1 hr drive and 4 hrs walk
Today after breakfast our trekking guide will take you for an hour drive to Naya Pul and commence our trek to Birethanti, a large and prosperous town beside the Modi River. We head up the main trail to Sudami where we climb gradually up the side of the valley, reaching Hile (1495m) before pushing on to Tikhe Dhunga.
Day 05: Trek to Ghorepani (2,850m/9,350ft). 5-6 hrs walk
After breakfast we prepare for the long uphill and start with steeply ascends on the long stone steps to Ulleri village with the amazing landscape and the Himalayan scenery. We spend a pleasant day's trekking through rhododendron and oak forests. The scenery gives you inner power to climb up these steps and immerse you to walk more. After few hours of walking with several breaks in between reaching at Ghorepani, we can enjoy the fantastic views of Dhaulagiri and Annapurna Himalayan range.
Day 06: Poon hill hike and trek to Tadapani (2540m/8332ft), 6-7 hrs walk
An early morning start for 40 minutes hike up to Poon hill (3210m/10530ft), the route offers the glimpse of the pleasant rhododendron forest. This brilliant viewpoint provides us an unobstructed sunrise over the high Himalayas and the wide range of panoramic scenery from the far western Himalaya of Dolpo, Mt. Dhaulagiri, and Annapurna including Mt. Machhapuchre (Fish Tail) and all the way to Manasalu. After a great time return back to Ghorepani for breakfast and continue trek to Tadapani for overnight
Day 07: Trek Ghorepani to Sewata (2245m) -3 to 4 hours
Day 08: Trek Sewata to Kobra Danda (4020m) -4 to 5 hours
Day 09: Trek Kobra Danda to Khayar Base Camp (4620m) -5 to 6 hours
Day 10: Explore day in Khyar Bace Camp (visit Kalibaraha holy Lake and Annapurna south glacier)
Day 11: Trek Khyar Bace Camp to Kobra Danda (4020m) -5 to 5 ½ hours
Day 12: Trek Kobra Danda to Chhistibung (3100m) -4 to 5 hour
Day 13: Trek Chhistibung to Dobato (3460m) -5 to 5 ½ hours
Day 14: Trek Dobato to Tadapani (2520m) -4 to 5 hours
After breakfast, the trail descends through the alpine ridge, with breathtaking mountains panoramic vista to the Tadapani Hotel. Today we see many trekkers on main route, can get hot shower in our lodge. The trail climbs down gently along ridges with pine and rhododendron forests to the Deurali, then descent through main trekking route with the beautiful waterfall, stream, and dense forest to the Banthati. The stream has some clear pools alongside the trail and finally climb up to the final destination Tadapani, meaning 'far water' and the water supply for this village is a long distance below.
Day 15: Trek Tadapani to Ghandruk (1940m) -3 to 3 ½ hours
Today is easier day, so after late weak up breakfast we will descend steeply through dense forests with breathtaking panorama view to the Ghaundrung village, inhabitance of Gurung people. But if you weak up early in the morning, offers excellent sunrise with mountains changeable face from your Tadapani. We will overnight here so have the afternoon to visit the Annapurna conservation office, museum and picturesque ancient Guring village, the second largest Gurung settlement in Nepal.
Day 16: Trek Ghaundrung to Nayapull (1010m) - 3 hours, Drive to Pokhara (950m) - 1:45 hours
Today is our last day of trekking; we complete our trek in Nayapull at elevation of 1010 meters, short and easy walking through the terraces hill settlement. Then drive 1 and half hour by private vehicle followed by a ride back to Pokhara, a peaceful lakeside city harboring a unique setting of tropical climate and vegetation with the dramatic backdrop of the Himalayas. Stay overnight at Pokhara Hotel.
Day 17: Explore day around Pokhara Valley
After late breakfast, we will start sight scene around Pokhara Valliy. The worth able places; Fewa Lake, Bagnes Lake, Devi's water fall, Bisw Shanti Stupa (Worlde Peace stupa ), International Mountaineering Museum, Tibetan refugee settlement and Gupteshower cave. We will relax rest of the day in Hotel or Shopping around. Overnight at hotel Day
Day 18: Drive back to Kathmandu early in the morning by Tourist Bus - 6 to 7 hours
We will be ready at 6:00 morning in hotel lobby with having your breakfast or advice as your trekking guide or you're wise. We will drive back to Kathmandu through the road passing terraces, streams, rivers, local settlements, high hills and along the river side. It takes about 7 hours (conditional) to reach your hotel in Kathmandu. If you are interested to fly from Pokhara to Kathmandu with extra cost of fly ticket, please request Nepal Mother House Trekking to book your flight ticket. It takes about 30 minutes with having spectacular Himalayas, high hills, terraces, local settlements, and forests ... view from the plane.
Day 19: final Departure to your Destination
Today is free or last minute shopping for souvenirs or gift to your family, friends or relatives for you until departure flight/drive. Our assist will be transfer to the International Airport for your departure flight to your onwards destination, taking with you the memory of a life time.
Cost Inclusive For Annapurna Khair Lake Trek:
Airport arrival and departure by private vehicle
3 nights Deluxe twin sharing accommodation in Kathmandu on Bb plan.
All local transportation.
Sightseeing trip with city tour guide in Kathmandu .
Kathmandu to Pokhara & return by regular tourist bus
Pokhara to Nayapul & return by private vehicle
Meal on full board (breakfast, lunch, dinner, tea & coffee) basis during the trek
Accommodation on teahouse/lodge during the trek
Trek leader (English speaking, First Aid and eco trained), Sherpa helper and all payments
Annapurna Conservation entry fee and permit
Down jacket and four seasonal sleeping bag
Exclusive medical kit bag
All government and local taxes.
Cost Exclusive For Annapurna Khair Lake Trek:

Departure taxes
Excess baggage charges
Lunch and dinner in city
Travel and rescue insurance
Personal expenses e.g. phone calls, laundry, bar bills & extra porters
Tips for driver, guides and porters.