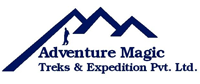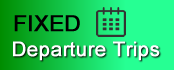 Jomsom Muktinath Trekking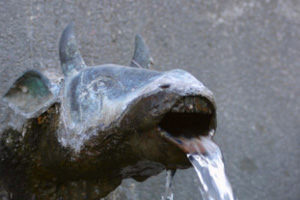 High Light of this Trek : Poon Hill Sun rise, Tatopani-Hot Spring, Ghasa Village ( Bird watching), Marpha Apple farm & Monastery, Kagbeni, Muktinath.

Jomsom is in the upper Kali Gandaki valley at the elevation of 2713 m. it is also known as Dzongsam or New Fort. The chaotic view of Mt. Dhaulagiri and Mt. Nilgiri is attractive. Jomsom area is not only the most popular trekking destination in Nepal but also the access to Upper Mustang and Muktinath shrine, the important pilgrimage place for both Buddhists and Hindus.

The views of the mountains are spectacular, and the route actually crosses to the other side of the main Himalayan range for some unusual views of the northern flanks.

It is reputed in Nepalese as a skyline trek. Jomsom is the gateway of the Nepal's hidden treasure "Mustang", the trekker can see the landscape of mustang and reach to the Hindu's and Buddhist's sacred pilgrimage Muktinath.
Day to Day Itinerary for Jomsom Muktinath Trek
Day 01: Arrival in Kathmandu Airport & transfer to hotel.

Day 02: Travel to Pokhara by Tourist Bus/private Vehicle or Flight. Visit around the lake and tourist markets. Over night Hotel


Day 03:Drive to Naya Pul by private Vehicle (1 hour) to begin trek. Trek to Tikhedhunga( 1540m) for 4 hours" Over nightDay


Day 04: Trek to Ghorepani

Leaving Tikhedunga, we begin our journey with steep climb to Ulleri. Ulleri is a large Magar village at 2070m. Then the trail continues to ascend more gently, through fine forests of oak & rhododendron towards Banthanti at 2250m. Then we make our trek towards Nangethanti at 2460m. After an hour walk brings you to Ghorepani at 2775m.

Day 05:Ghorepani to Tatopani

We begin the trek for hiking to Poon Hill. It takes an hour to climb from here to Poon Hill, offering you one of the best Himalayan viewpoints in Nepal from where spectacular Himalayan ranges with amazing sunrise view can be seen very closely.

After observing the wonderful Himalayas views, we return to Ghorepani and we will have hot breakfast. After breakfast, we continue our journey to Tatopani. Tato means 'hot' and pani is 'water', a name earned courtesy of the hot springs by the river. Tatopani is one of the popular shorter trek spot out of Pokhara.

Day 06: Tatopani to Kalopani

Today, the trail continues up the Kali Gandaki gorge. This is considered to be the deepest in the world which is situated as it is between the two 8000m peaks of Annapurna and Dhaulagiri. From there, trail rises gently up to Dana at 1400m, & on to Rupse Chhahara at 1550m, there you can see a stunning waterfall. As the trail crosses to the eastern bank of the river, you will reach Kopchepani, & then crosses back to the western side on a suspension bridge at 1935m. From here it is a short climb to Ghasa at 2080m. The trail continues to ascend & pass through Lete at 2470m, shortly before arriving at Kalopani at an elevation of 2560m, where we obtain superb views of the Nilgiri peaks to the east.

Day 07: Kalopani to Marpha

This day we start the trek by crossing to the eastern side of the river, but cross back again further up the trail before entering Larjung at 2560m. The trail continues on a short distance to the interesting village of Khobang with its narrow alleyways. Then will have our lunch at the ancient Thakali village of Tukuche at 2590m.

After Tukuche, the trail continues up the Kali Gandaki. As we pass through the gorge, the terrain becomes much more barren & the breeze increases. We continue towards Marpha at 2665m passing a Tibetan refuge settlement & then a horticulture research station. Marpha is a large Thakali village with many excellent teahouses, however it still retains the typical architectural features of narrow alleyways, flat roofs, & whitewashed buildings. There we will visit a superb Nyingmapa Buddhist gompa.

Day 08: Marpha to Kagbeni

From Marpha, we climb along the side of the valley to Jomsom at 2713m. Jomsom is a large, bustling settlement, & it is the administrative centre of the region that contains the airport, army camp, & numerous hotels, shops, banks & government offices.

On the way, we cross the river to the eastern bank, we then walk onwards to Eklai Bhatti at 2730m. From here we catch a direct route to Muktinath that ascends the hill behind the village, however we follow the trail along the river to Kagbeni at 2810m which is situated at the junction of the Jhong Khola & the Kali Gandaki, the northernmost village that can be visited without a permit to continue on to Mustang. This village fascinates rich Tibmetan cultures & their unique hospitality, influences us much.

Day 09: Kagbeni to Muktinath

We make a steep climb up the Jhong Khola valley leaving Kagbeni, we then join the direct trail to Muktinath just below Khingar at 3200m. From here trail continues high above the Jhong Khola to the imposing village of Jharkot at 3500m which is well worth exploring. We, therefore, take a break here for lunch before continuing on to Muktinath.

As we leave Jharkot, the trail climbs up to our ultimate destination of Muktinath at 3800m. We initially visit Ranipauwa, there are many teahouses and shops. Our overnight stay will be here. Further 10 minutes walks up the hill, we will be rewarded with the actual religious site of Muktinath & this area is kept free of hotels and camping sites. Muktinath is a pilgrimage center for Buddhists and Hindus. There we can see Tibetan traders as well as sadhus from the far south of India. There is shrines in a grove of trees including a Buddhists gompa & the Vishnu temple of Jwalamai. An old temple nearby shelters a spring and natural gas jets that provide Muktinath's famous eternal flame. It's the earth-water - fire combination that accounts for Muktinath's great religious significance.

Day 10: Trek back to Jomsom. Overnight at Hotel.

Day 11: Jomsom flight to Pokhara, End of trek.
Cost Inclusive:
Airport arrival and departure by private vehicle
Deluxe twin sharing accommodation in Kathmandu
All local transportation by private vehicle in Kathmandu & Pokhara
Sightseeing trip with English speaking city tour guide in Kathmandu .
Kathmandu to Pokhara & return by regular tourist bus (Opt. flight/Private vehicle)
Pokhara to Jomsom by flight
Beni to Pokhara by private vehicle after trek
Meal on full board (breakfast, lunch, dinner, tea & coffee) basis during the trek
Accommodation on teahouse/lodge during the trek
Trek leader (English speaking, First Aid and eco trained), Sherpa helper, all payments
Annapurna Conservation entry fee and permit
Sleeping bag & down jacket on hiring basis on request
Exclusive medical kit bag
All government and local taxes
Intl. flight ticket re-confirmation
Submit your tourist registration form to the require embassy/consulate
Cost Exclusive:

Departure taxes
Excess baggage charges
Lunch and dinner in city
Travel and rescue insurance
Personal expenses e.g. phone calls, laundry, bar bills & extra porters
Tips for driver, guides and porters.