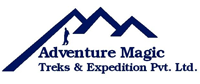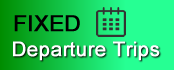 Mani Rimbu Festival, Thame
MANI RIMDU: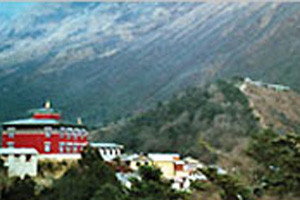 This is the special trek combined by festival as well as trekking offered by our company. Those who are interested to combine his/her trek with some glimpse of festival of Nepal, this is just the perfect trek for them. We start our trek after 45 minute excellent mountain flight from Kathmandu. After having some wonderful day in mountain we get to Thame where this festival will take place. We spend three days here in Thame to watch this festival. This is very interesting and worth of sharing. This trek will not only focus the festival but also glimpse of Worlds highest mountain, an excursion of Kalapathar (5500m) and also Everest base Camp. The trek offers an enduring experience of natural beauty, geological magnificence and profound cross-cultural discovery. The Sherpa residents of Khumbu, the great valley below Mount Everest, believe that all things - mountains, plants and animals are sacred. After spending 3 days in Thame seeing festival we descend to Lukla again with the same trail and fly back to Kathmandu.
Itinerary For Mani Rimbu Festival
Day 01:  Arrival and transfer to Hotel.
Day 02:  Sightseeing around Kathmandu Valley
Day 03:  Fly to Lukla (2800m) then trek to Phakding 2640m
Day 04:  Namche Bazeaar 3440m
Day 05:  Rest day in Namche for acclimatisation - short morning hike
Day 06:  Thyangboche 3870m
Day 07:  Rest day at Tyangboche (Mani-Rimdu festival)
Day 08:  Rest day at Tyanbouche( Mani-Rimdu festival)
Day 09:  Dingbuche 4360m
Day 10:  Rest day
Day 11:  Loubuche 4930m
Day 12:  Kala Patter (5545m) then to Lobuche
Day 13:  Pangboche 3867m
Day 14:  Khumjung 3780m
Day 15:  Phakding 2640m
Day 16:  Lukla 2800m
Day 17:  Kathmandu by air 1336m
Day 18:  Day in Kathmandu - sightseeing/shopping/optional rock-climbing
Day 19: Final Departure.