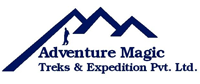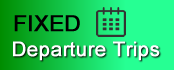 Popular Sightseeing Places outside Kathmandu Valley
Sightseeing Tour in Nepal
Chitwan: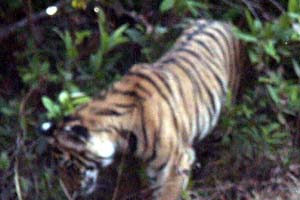 The Royal Chitwan National Park (932 sq km) to the southwest of Kathmandu (only 165 km by overland) and Bharatpur airport adjoining the park is a mere 25 minute flight away and the most popular safari destination. More than 43 species of animals are found in Chitwan. Here you will be going into deep jungle on elephant back or four wheel drive vehicle to view the wild animals in their natural habitat. Other thrills are canoe rides on the jungle river, nature walk, bird watching excursions, elephant bathing in the river, Tharu cultural village tour, visit to Elephant Breeding Centre, Gharial Breeding & Conservation Centre, etc. Many adventurers also choose to go down by raft. However, if you go for a jungle safari it is an experience you will remember for a life time.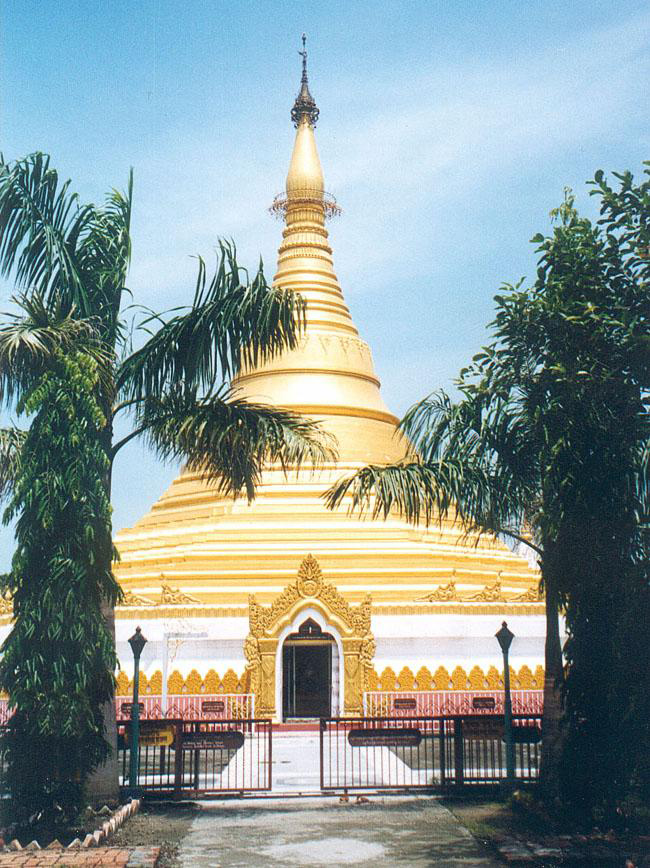 Lumbini:
This spot is birthplace of Lord Buddha and thus one of the most important pilgrimage sites in the world. It is located 304 km south-west of Katmandu and an easy forage from Royal Chitwan National Park. Lumbini contains historical and religious monuments like broken Ashoka Pillar ancient inscription, remnants of an old monastery, image of Buddha,s mother Maya Devi, Siddhartha pond where Buddha was bathed after his birth, Mahayana monastery, Lumbini Garden, etc. are still preserved.
Tansen:
A pristine hill town yet untouched by many tourists. Tansen offers amazing views of Himalayas. It is situated at an altitude of 1343m . It is 80 km from Lumbini and 123 km from Pokhara to the south. One can see the panoramic view of Himalayas from Dhaulagiri in the west Gauri Shanker in the north-east. The town sprawls over a steep ridge and attractive Newar houses line cobbled street. Interesting walks in the surrounding countryside can take you to the bank of Kali Gandaki river and the huge Ranighat palace.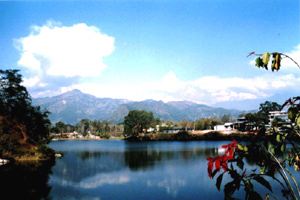 Pokhara Valley :
The Pokhara Valley is one of the most picturesque spots of Nepal. The beauty of the valley is enhanced by its lakes Phewa, Begnas and Rupa which have their source in the glacial region of the Annapurna range of the Himalayas. Pokhara is situated 200 km west of Katmandu at an altitude of 900 meter only from the sea level. For the mountain viewers Pokhara offers the magnificent views of Machhapuchre (fishtail shape), 5 peaks of Annapurna, Dhaulagiri, Himalchuli and others. Pokhara is one the few places in the world to provide such a dramatic views in a subtropical setting.
From Pokhara you can do the trekking in Annapurna region, Dhaulagiri region & Mustang area from 3 /4 days to 4/5 weeks depending on your time, budget and your physical fitness.
Gorkha :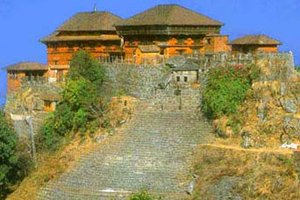 This is situated 125 km north-west of Katmandu and 115 km to north-east of Pokhara This is the birth place of King Prithvi Narayan Shah, the Great, the founder of modern Nepal. Hence it is ancestral home of the Shah kings of Nepal. Situated on a hill overlooking the snowy peaks of the Himalayas, there is a beautiful palace known as Gorkha Durbar. The King Prithvi Narayan Shah began his campaign to unify the Kingdom from this palace of Gorkha. There are two attractive temples of Gorakhnath and Kali inside the palace precinct. Gorkha Durbar is certainly one of the most outstanding examples of Nepalese architecture.
From Gorkha one can do around Manaslu trek for 25 days and end the trek in Pokhara.