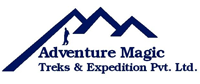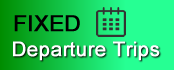 Peak Climbing Gears
Clothing and Equipment For Peak Climbing:
Our main paramount is to offer safe & enjoyable trek for our clients. As part of the booking process, we will provide you with a comprehensive clothing and equipment list for the Island peak. Experienced trekkers will often take only a selection of these items based on what has worked in the past. Please find the equipment list below for your personal use during your travel with us.

Climbing Equipment:
Ice Axe, Crampons, Harness, Screw gate Carabineers, Descended abseil device, Prussic Loops, Plastic Mountaineering Boot

Foot wear:
Walking boots, Wool and liner socks, sandals

Clothing:
Waterproof jacket and trousers, Trekking trousers, Long sleeve shirts, Micro fleece, Mid to heavyweight fleece, Sleeveless or body warmer type fleece, Thermals or base layer for top & bottom (merino wool or synthetic), Fleece pants, Medium weight down jacket.

Hand wear:
Fleece gloves, Warms mittens and/or gloves .

Head wear:
Wool or fleece hat, Sun hat, Scarf, Head torch and extra batteries, Sunglasses.

Personal Equipment:
Sleeping bag, Backpack large enough to carry water bottles, camera, lunch and extra clothing, Stuff sacks for keeping your gear dry and organized, two water bottles (Nalgene wide mouth bottles are the best), Sunscreen and lip salve with a high SPF, Insect repellent, Water purification tablets (Pristine, Biox Aqua or Aqua Mira), Favorite snack food, Books, iPod and cards etc, Trekking poles, Camera with spare batteries and memory cards, Insurance certificate.

Travelling:
Duffle bag or large backpack for your personal gear on the trek (carried by a porter), Bring a small combination padlock to secure the bag, Travel clothes. You will need casual clothing for air travel days and time spent in Kathmandu, Toiletry bag include toilet paper, soap, towel, toothbrush, etc.

Personal first aid kit:
Any personal medications, Diamox (optional) helps with acclimatization.

Adventure Magic Treks always provide down jackets and down sleeping bags for all our trips. The above list is one 'rough guide' of kit which you'll need to consider before leaving home. Each trekker should carry one backpack for items required during the day. Your day backpack will contain items such as warm clothes, jacket, camera, water bottles, and personal first aid kit and day snacks. The rest of your personal equipment packed in a duffel bag or backpack will be carried by a porter. The maximum weight allowance is 15kgs/33 pounds that we strongly care of porter rights and solely against any exploitation on its operation.